TANGAIL: Dressmakers of different tailoring shops are idling away time in the district for no noticeable number of orders placed, while only a few days are left for the Eid- ul-fitr.
Before Covid-19 every year in the same period it had traditionally been found that tailoring houses were bustling with huge work orders, keeping the sewing staff busy for around 18 hours a day.
But the situation this year has gone into reverse when the sewing workers are supposed to remain busy.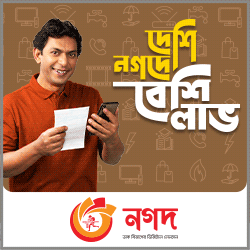 A sewing worker named Rina Akhtar (35) of Silimpur Bazar under Sadar upazila said, "I have got to pay Tk1,200 every week to a local NGO. But there is not enough income."
Ruhul Amin (50) of Bottala Bazar, proprietor of Ruhul Tailoring, said, "While we have stop taking away sewing orders from customers after third week of Ramadan this year we are waiting eagerly for work orders but the number of customers is very low.
During Eid before the coronavirus breakout he had five sewing workers but in the current year only three people are working in his shop, though with very small number of orders.
"How we could manage our house rent and Eid expenditure we don't know," he added".
Another tailor master Ritu Akhtar, owner of Ma Tailoring House on BSCIC Road in Tangail town said, "We are in a big trouble from the last year due to Covid-19, more than 60 percent of sewing orders have been lost. Now we are facing problem in paying shop rent and maintaining our family".
Local sources said around 85 percent of sewing workers here have come into this profession with little education because of poverty, and a maximum of them dropped out of primary school.