Prices of winter vegetables have plummeted in Rajshahi, causing worries among vegetable farmers in the district.
According to farmers, some of them got satisfactory prices of winter vegetables during the early December, while most of them are now counting losses with the prices sharply coming down.
A farmer from Paba's Alipur village, Abdur Rahman said he has grown cauliflower on three bighas of land at a cost of Tk 50,000.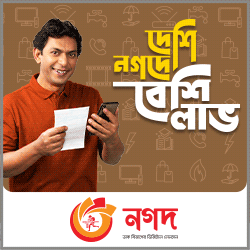 He reaped the vegetable and sold it at Tk 20,000, which is not even half the production cost, he said.
Farmer Akhter Hossain of the same village said he cultivated cauliflower on one and a half bighas of land at a cost of Tk 25,000 to Tk 30,000.
Seeing that the market price is very low, he has not yet reaped it from the field, he said.
He fears that if he reaps and sells the vegetable now, it may not fetch him even half the production cost.
"I am in a fix – if I keep cauliflower in the field for a long time, it will get flowered and matured turning unfit for consumption,' he added.
Farmer Hossain also produced green-beet this winter at a cost of Tk 15,000, only to sell it at Tk 8,000.
Other farmers echoed their opinions similar to Rahman and Hossain's on their plight from the low vegetable prices during this season now.
They said those who cultivated potato, tomato, carrot, capsicum, green chilli and onion this season have been able to make profits, while others who cultivated cauliflower, cabbage, brinjal, radish and bean are incurring huge losses.
A bigha of cauliflower is selling at Tk 5,000 and green beet at Tk 8,000, they said, adding that bean and bringal are selling at Tk 8.0 and 10.00 per kg respectively while sweet gourd, bottle gourd, spinach, green vegetables and radish are selling at throwaway prices.
Some farmers, this correspondent has talked to, have demanded a specialised vegetable preservation storage facility in the district so that they can avoid such losses in future.
Rajshahi's Department of Agricultural Extension (DAE) Deputy Director Shamsul Haque said there has been a bumper vegetable production this season in the district.
Prices of some vegetables have dropped while prices of others still remain high, he said.
To protect vegetable farmers from losses, he feels the need for a specialised vegetable preservation facility in the district.
Under a private sector initiative, a specialised vegetable and mango preservation facility has been set up but it is yet to draw in any vegetable farmer, the DAE officer added.