Many women have become active in drug and gold smuggling at the Benapole-Sharsha-border.
The law enforcers arrested 10 women directly involved in smuggling last month.
BGB and police said the number of women smugglers is increasing day by day in border areas. As the godfathers are out of reach, the smugglers come out through the loopholes of the BGB and Police, and again get involved in the smuggling by the directives of their godfathers.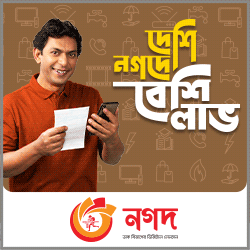 Smugglers are much more active at the Ghiba and Dhanyakhola borders. BGB arrested Rubina Khatun, 22, who was carrying 50 bottles of Phencidyl inside water jar from the village of Raripukur in Sharsha last September 10.
Hossain's wife Kakli Begum, 25, was detained with 113 bottles of Phensidyl the same day.
On the same day, Parveen Begum, 25, of Guakhola of Abhaynagar Upazila of Jashore and Aziz Khan's daughter Rokeya Khatun, 20, was arrested with 2.0 kg of cannabis by the Port Police on September 6.
Julekha Begum, 23, wife of Shubh Ahmed of Kaligonj upazila of Satkhira district, was arrested from Amtala area of Satkhira-Navaran road and Abdullah's wife Aklima Khatun, 25, of the same village was detained with 110 bottles of Phensidyl on septembe 15.
Benapole Port Police arrested Moni khatun, 28, and Fatema Khatun, 22, daughter of Ayub Ali Sheikh of Jatrapur village in Bagerhat Sadar Upazila, with three kilograms of cannabis.
On September 05, police arrested Rizia Begum, 32, with seven bottles of Phensidyl from Amtala in the Bagamchara seven-mile area of Sharsha Upazila.
BGB members also arrested Banesha Khatun, 27, from the Sadipur border of Benapole Port Police Station along with 9 kg 200 grams of gold.
Elias Kabir, chairman of Sharjah's Bagamchara Union Parishad, said: "It is really sad that women are involved in smuggling.
Uttam Kumar Biswas, Officer-in-Charge (OC) of the Bagamchara Police Investigation Centre in Sharsha, said a large quantity of drugs and vehicles have been seized recently. Sharsha Police Officer-in-Charge (OC) Badrul Alam Khan said, "We have seized huge drugs recently, and taking action according to the law. No drug dealers and their supporters will be spared, he added.
Lt Col Selim Reja , Commanding officer 49 border guard battalion said, BGB always conduct anti- smuggling drive. Since my joining we have seized total 31 kgs of gold and 1040 bottles of phensidyl from border areas.