The century old wooden luxury saloons of Bangladesh Railway (BR), erstwhile East Pakistan Railway (EPR), bear a witness to the glorious past of the state-owned rail transport agency.
During that time, these luxury saloons used to be made for the high officials of the railway department for their official visit and tour purposes.
There were a good number of saloons of the like brought from India and other countries at that time.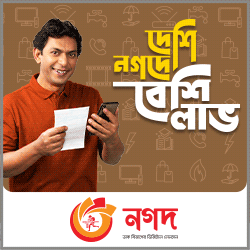 Four Indian-made luxury wooden saloons under British rule were normally used in Lalmonirhat Railway Division of the western zone of BR.
Only the government high officials of VIP status could use the saloons for travelling and official tour at any place of the then subcontinent.
But after several decades these wooden saloons are witnessing the glorious past of the railway department.
These saloons were made with very high quality Shal and Shegun timber for their external body stature and very well decorated with all facilities for family tours and accommodation.
They consisted of sleeping rooms, meeting room, toilets, bath rooms and kitchens.
During the British regime, dignified high officials of Lalmonoirhat Railway divisional headquarters usually used the saloon cars.
After the war of independence, these saloons were seen to be used by the high officials.
It is learnt, now one such luxury saloon has been kept unused in the railway Pahartoli workshop of Chottrogram after some necessary repair works.
A few years ago, four century-old and rundown saloons were kept on the railway yard in Lalmonirhat railway station but later those were sold for their dilapidated condition.
According to the BR Lalmonirhat (Carriage and Wagon) sources, these luxury saloons were built in India during the British rule.
Before the separation of Indian subcontinent in 1947, the saloons were operated on various routes like, Dinhata, Cooch Behar, Assam, Gidaldha, Guwahati of India, Darshana, Lalmonirhat and other parts of East Pakistan.
The Mogalhat railway route continued for passenger use till 1965 war between India and Pakistan.
But after the 1971 war of independence the route got suspended in 1988.
A senior sub-assistant engineer (SSAE) of Bangladesh Railway (BR) declining to be named told this correspondent that the saloons no -CT-4430, RA-4628, RA-4629 and ERD-4814 were built in the years 1913, 1895,1932 and 1938 in India during the British regime.
These saloons were specially built for the dignified officials of the then East Pakistan Railway and government high officials for their official tours keeping all modern facilities with valuable rainproof quality wood.
After their expiry, these saloons were kept unused in Lalmonirhat traffic yard for long.
The official personally requested his senior officer to repair those century old saloons and keep them in a separate place for the visitors as a symbol of the BR heritage but somehow it was not possible.
A retired employee Abdus Samad (85) recalling his memories said during the British rule the Lalmonirhat railway was full of non-Bengali officials. Several hundred Urdu-speaking non-Bengali employees worked in East Pakistan Railway.
High officials and state VIPs including ministers normally travelled in these saloons during that time.
But in 2001 to 2007 these saloons were declared abandoned and unfit and risky for travelling.
Then mechanical (carriage and wagon) department of Lalmonirhat Railway recommended sending these saloons to Saidpur Railway workshop for necessary repair work but after a few years these saloons were declared 'condemned' and then sold.
When asked, ex-Divisional Traffic Superintendent (DTS) now divisional personnel officer (DPO) of Lalmonirhat Railway Sajjad Hossen said these saloon cars were the glorious parts of the Bangladesh Railway.
"But we could not preserve these due to their old age and broken condition. I did not visit but heard that in Pahartoli Railway Museum of Chottogram one such wooden car is preserved after some repair works," he added.