Cultivation of zinc-enriched paddy is increasing in Nilphamari district. Department of Agricultural Extension (DAE) sources said about 5,000 farmers have already taken training on the farming process of the newly invented paddy.
The same source said 600 farmers of 18 union parishads (UP) of four upazilas such as Jaldhaka, Kishorgonj, Syedpur and Sadar have recently been given BRRI-62 and BRRI-64 seed. Each farmer received 6.0 kgs of seed.
Sources said this variety of rice would help recover zinc deficiency of ultra-poor people. This rice would also help substantially improve their day to day diet taking situation and substitute protein deficiency.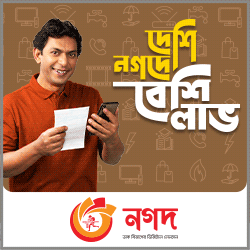 While contacted, Sub-assistant Agriculture Officer Rashedul Arefin said cultivation of the paddy variety would also create health awareness among the growers.
Abu Alam, a farmer of Itakhola UP of sadar upazila said he has received six kgs of seed of zinc- enriched paddy which would be enough to cultivate one bigha of land.
Sources said there created enthusiasm and eagerness about the cultivation of this variety of paddy among the growers in the district.