A large number of day-labourers are passing very hard time across the district amid seasonal job crisis which will continue until Boro paddy plantation.
About 40,000 labourers have to suffer a lot as there is no farming job in the district during this period and so most labourers are coming to the towns including the neighbouring districts in search of job, local sources said.
Especially, the workers of the char areas living on the river banks are extremely helpless as they have no other means of livelihood except selling their labour.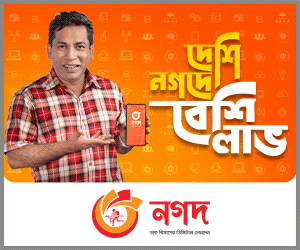 Samad Miah of Kuchiamari village under sadar upazila said, "I along with 25 other day-labourers of the same village are preparing to go to town in search of job as there is no work in the village at present." They earn money working in others' farms round the years but this time they have become jobless as there is no farming job in the district, he added. Abdul Mannan, another day-labourer of Baghil union under Tangail sadar, said, "Everyday early in the morning many day- labourers crowd different points of the town for work but most of them have to return empty handed as there is not many jobs in the town too".
Though they are suffering a lot to manage their family they will be busy when the Boro paddy planting starts, Ahmmed miah (45), a day-labourer of village Charpara under sadar upazila, said.