Some 105 dengue patients were admitted to hospitals across the country in the 24-hour period until Sunday morning, registering the single-day highest so far this year.
Taking the latest figures into account, so far 1,679 dengue patients have been admitted to the hospitals since January including 1,307 in July alone, according to the data available with the Directorate General of Health Services (DGHS).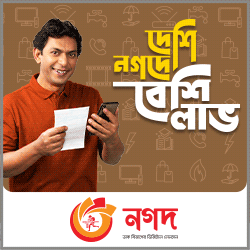 It recorded 25 dengue patients admitted to hospitals on Thursday, 85 on Friday, and 104 on Saturday.
The DGHS also alerted the people to be aware of the mosquito-borne disease that usually breaks out in monsoon.
A spokesperson of the DGHS, during its regular virtual health bulletin to brief on the Covid situation among other issues, said that the monsoon each year requires special attention to contain the spread of the dengue fever.
In an effort to contain the spread of dengue, the DGHS and the city authorities jointly conducted week-long drive to destroy the breeding ground of Aedes mosquito that is liable for spreading the virus, said DGHS director Professor Dr Md Nazmul Islam.
"We must not forget about the dengue fever amid the covid-19 pandemic … patients showing symptoms should conduct a dengue test along with the Covid test," he said.
The government has also taken necessary steps for conducting the dengue test, he said, adding that the public healthcare facilities provide the service free of cost.
He also reminded of the hygiene guideline to prevent waterlogging in households and under-construction sites to check the mosquito menace.
Meanwhile, the DGHS in a statement issued on the day said 105 new dengue patients or suspected patients were admitted to the hospitals across the country for treatment, of which three were outside Dhaka.
Currently, 460 people are admitted to hospitals for treatment.
Though no death from the disease is recorded yet, the DGHS sent information of three suspected deaths from dengue to the Institute of Epidemiology, Disease Control and Research (IEDCR) for analysis.
The figures represent only 41 public and private healthcare facilities, the DGHS statement said.
Regarding the Covid-19 situation the DGHS in its bulletin said the positivity rate increased significantly amid lower number of sample collection and testing on occasion of Eid celebration.
"The positivity rates were over 30 per cent for the recent days, even it was reported 32.55 per cent on July 24 (Saturday)," said Mr Islam.
He urged everyone to strictly maintain health guidelines to check all the communicable diseases like dengue and Covid.