Criticising a massive exodus of holidaymakers, Health Minister Zahid Maleque on Sunday said the number of Covid-19 cases increased by five to six times following the Eid travel.
He also said 75 per cent of the patients admitted to different hospitals in Dhaka very recently are holidaymakers who have returned from villages after celebrating Eid.
The minister made the observations while talking to reporters after he visited a field hospital set up at Bangabandhu Sheikh Mujib Medical University (BSMMU) convention centre.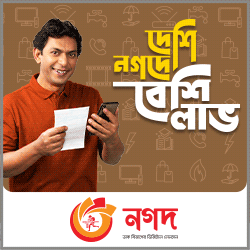 Considering such a growing surge in Covid-19 infections, Mr Maleque said the government has planned to speed up further the ongoing vaccination campaign.
As part of it, he said, the government has planned to vaccinate 10 million people a month. The government expects to receive 210 million vaccines from various sources in phases, he added.
The total vaccine arrangements include 30 million doses of Chinese vaccine, 70 million doses of Covax, 30 million of AstraZeneca shots, 70 million of Johnson & Johnson doses and 10 million Russian ones.
Sharing statistics of the hospitals treating coronavirus patients, the minister said 90 per cent of the admitted patients did not receive vaccines and the majority of them were from rural areas.
"So, we will give priority to the people in rural villages in the next phase of vaccination," he said.
Some 10.20 million people have so far received the Covid-19 vaccines.
The minister also said the BSMMU field hospital which opened for treating Covid patients with 1,000 beds, including 200 ICU and HDU ones will start operation on Saturday next.