SYLHET: Floods have left a trail of devastation in the greater Sylhet region, especially in Sylhet and Sunamganj districts.
According to reports, over 2,200-km road in Sunamganj district alone had been badly damaged by floods that hit the region on June 15.
Innumerable ditches and potholes had developed on the regional and district highways as well as upazila connecting roads while parts of roads had been washed away in many places.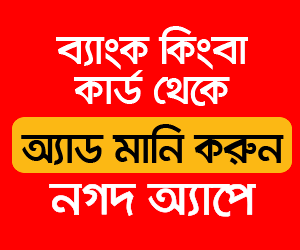 Some bridges and culverts on Sunamganj-Biswambharpur and Madanpur-Derai-Shulla roads had been collapsed or washed away.
About 450 feet of approach road on Surma Bridge in Chhatak upazila had been washed away. The authorities concerned with the help of Bangladesh Army had done immediate repair work to make it usable somehow, officials said.
Md. Ahraful Islam, executive engineer at Roads & Highways Department, Sunamganj, said, "About 184-km along eight important roads in the district was worst-hit. For repairing those temporarily, we need Tk 260 million (Tk 26 crore) while Tk 3.16 billion (Tk 316 crore) had been targeted for permanent work".
"The further details of damage would be estimated and available after recession of floodwater. We are trying to make the roads usable immediately, but there is a scarcity of materials like brickbats and sand etc."
Mahbubul Alam, executive engineer of LGED, Sunamganj, said, "About 2000-km of 785 roads in the district had been damaged while the number of bridges and culverts is 120. Initially, we need Tk 15 billion (Tk 1,500 crore) for repairing them. However, a final report on damage would be available after the recession of floodwater from the whole area," he added.
Executive engineer of Roads & Highways Department, Sylhet, Md. Mostafizur Rahman said, "Roads on the 156-km area had been washed away. Bangabandhu highway (Sylhet-Bholaganj highway) had been badly damaged at some points. It had been repaired with the assistance of the Army to make it usable a week after the devastating floods," the official said.