Anti-Corruption Commission (ACC) lawyer Khurshid Alam Khan on Sunday said that it will take three to six months to bring Proshanta Kumar Halder alias PK Halder back to the country from India.
He said, "The documents that we have and if the Indian government and their enforcement work at the same pace as they did during the arrest of PK Halder, it will take three to six months to bring him back to the country."
The lawyer also said, "We are fully hopeful about bringing back PK Halder to the country. However, it may take time. He has already been sent to remand in India. Everything will depend on what action they take against him."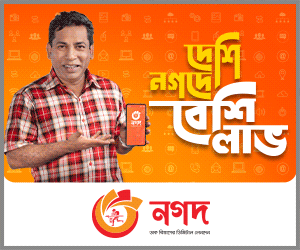 He will be brought under the extradition treaty between Bangladesh and India signed on January 28 in 2013.
Earlier, Bangladesh brought back fugitive Awami League leader Nur Hossain from India under the treaty and put him on trial for the sensational murder of seven people in Narayanganj. Bangladesh also handed over ULFA leader Anup Chetia to Delhi under the same treaty.
PK Halder was arrested in India's West Bengal on Saturday with Indian ration card, voter ID card, and Aadhar card.
Khurshid Alam Khan said, "The ACC gave information about PK Halder to India under the Mutual Legal Assistance Request (MLAR), 2012. The Enforcement Directorate of India conducted a raid on the basis of that information and arrested PK Halder. At the request of Bangladesh, ED raided 9 houses on the same day."
The lawyer said, "The ACC has completed the investigation of three cases against PK Halder. If PK Halder could be brought back as per the extradition treaty, then the main task of the ACC will be to bring him back to the country and to question him. We need to know how he did such a big financial scandal."
"It is not possible for him alone to swindle billions of money abroad. Surely there were more influential persons with him. Who they are, everything has to be found out. If PK Halder is brought to the country, then the ACC will have the opportunity to interrogate him with the permission of the court."