The International Training Network (ITN-BUET), a centre of Bangladesh University of Engineering and Technology, launched a new project in a bid to scale up sustainable citywide sanitation.
The project titled 'Citywide Inclusive Sanitation Scaling and Sanitation Innovation' was launched at an event at the Council Building of Bangladesh University of Science and Technology (BUET) in the capital on Thursday, said a press release.
'It is high time to scale sustainable citywide sanitation services in urban areas to meet the new generation challenges of urban sanitation and reach the global sanitation target by 2030", said the speakers in the programme.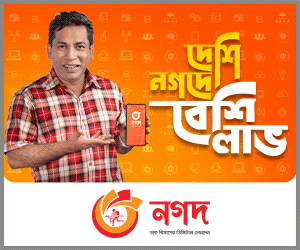 The project incorporates knowledge from the previous partnership with the Bill & Melinda Gates Foundation to build capacity for fecal sludge management and citywide inclusive sanitation (CWIS) at the national level.
CWIS is a public service approach for sustainable urban sanitation adopted by many developing countries.
"Inclusive Sanitation is not possible without engaging the mass people. Once they are aware of the adversities of open disposal, they will start cooperating and this will change for good," said LGRD Minister Md Tajul Islam at the event.
"Our biggest challenge is to rightly design and execute sanitation projects on time. We can meet these difficulties by working together. We want not only citywide sanitation, but also countrywide inclusive sanitation, so that no one is left behind when we meet SDG targets."

Vice-chancellor of BUET Professor Dr Satya Prasad Majumder presided over the event.
He mentioned the government's strong commitment to ensuring safe sanitation and emphasised the importance of leaving no one behind to achieve CWIS.

The LGRD minister expressed his confidence that the ITN-BUET will play a key role in carrying out the agenda of promoting citywide inclusive sanitation.
Prof Dr Tanvir Ahmed, director of ITN-BUET, presented the keynote and reflected on the necessity of capacity-building to scale up citywide inclusive sanitation (CWIS).
Dr Ahmed highlighted that the current phase of the project intends to build the stakeholders' capacity to mainstream the CWIS approach in the cities of Bangladesh, Nepal, Indonesia etc for sustainable sanitation.

"ITN-BUET will act as a nodal capacity building and research agency for Bangladesh and selected countries in South and Southeast Asia for mainstreaming CWIS/FSM," he said.
Dr Roshan Raj Shrestha, Guest of Honor and deputy director of Bill & Melinda Gates Foundation, said, "I believe Bangladesh will be a leading example for other countries by implementing SDG targets", adding ITN-BUET will be the leading capacity building hub in this region.
Professor Dr Satya Prasad Majumder said, "ITN-BUET, in collaboration with our academic partners, can play a vital role in the field of research."
He expressed that ITN-BUET has strong relations with national-level WASH programmes and emphasized that BUET always contributes to the nation and will continue to do so through this project as well.
Mr Helal Uddin Ahmed, Senior Secretary, LGD, and Prof. Dr Abdul Jabbar Khan, Honorable Pro-Vice-Chancellor, BUET, were the Special Guests at the event. The government is highly committed to ensuring safely managed sanitation in the country- said Mr Helal Uddin Ahmed in his speech. Engr. Mr Md. Saifur Rahman, Chief Engineer, DPHE, and Engr. Mr Taqsem A. Khan, Managing Director, DWASA, were the designated speakers of the event. Ms Bhawana Sharma, Executive Director, ENPHO, and the key partner of the project, also expressed best wishes at the launching ceremony through a virtual message. Representatives from the government, academia and the sanitation sector attended the event.