Terming BNP Chairperson Khaleda Zia's present health condition 'very critical', a panel of doctors overseeing her treatment recommended on Sunday taking her abroad immediately for advanced medical care.
"Khaleda Zia needs Transjugular Intrahepatic Portosystemic Shunt (TIPS) in her liver to stop frequent bleeding, as she is diagnosed with liver cirrhosis," said Professor Dr F M Siddiqui, a member of the medical board treating Khaleda Zia.
He was talking at a press briefing at the BNP chairperson's Gulshan office in the city to give update on Khaleda's health condition.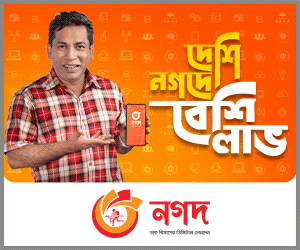 Mr Siddiqui also said TIPS is an artificial channel within the liver that establishes connection between the inflow portal vein and the outflow hepatic vein.
TIPS is used to treat portal hypertension, which is often caused due to liver cirrhosis that frequently leads to intestinal bleeding, life-threatening esophageal bleeding (esophageal varices), and building fluid within the abdomen.
"But such complex treatment is not available in Bangladesh, or even in the subcontinent and the countries like Singapore and Thailand," he noted.
However, the medicine and chest specialist also said: "The BNP chairperson's condition has been stable for the last 24 hours, as the bleeding has stopped."
But if TIPS method is not applied shortly, there are 50 per cent chances of re-bleeding within a week, which may jump to 75 per cent next week.
"If she is not taken abroad soon, we fear that there would be time when it would be very difficult even to shift her," he said in reply to a question from a reporter.
"We are trying our best. But currently we are feeling somewhat helpless about her treatment in the country," he added.
On November 24, BNP Secretary General Mirza Fakhrul Islam Alamgir told the media that Khaleda's doctors named the countries like USA, UK or Germany, where she could take treatment in an advanced centre where complicated diseases are treated.
Khaleda, the 76-year-old former prime minister, was readmitted to Evercare Hospital in the city's Bashundhara residential area on November 13 - only after six days of her release from the health facility.
Her personal physician Dr A Z M Zahid Hossain earlier informed the media that the BNP chairperson has been suffering from rheumatoid arthritis and diabetes as well as critical cardiac, kidney ophthalmological and dental complications.
She is currently under the care of Dr Shahabuddin Talukder, a cardiac specialist at Evercare Hospital, while a 10-member medical board has been formed to oversee her health condition.
Meanwhile, Mirza Fakhrul on Sunday said nobody but BNP Chairperson Khaleda Zia can bring back peace and stability in the country.
"If you want peace in real sense, and democracy and stability in the country, leader like Khaleda Zia is needed; because no one else can ensure peace and stability."
In this regard, he demanded release of the ailing BNP chairperson, and to allow her to go abroad for better medical treatment.
The BNP secretary general was addressing a protest rally, organised by Jatiyatabadi Shechchhasebak Dal in front of the National Press Club in the capital, demanding release of Khaleda Zia and taking her abroad for treatment.
Khaleda Zia is not needed just for BNP, but for 180 million people of the country. Because, she is the only custodian of the country's independence and sovereignty, he noted.
BNP is pressing its demands peacefully and repeatedly, urging the government to allow her to go abroad for advance medical care.
Terming Khaleda's heath condition very fragile, Mirza Fakhrul said, "The BNP chairperson is sick, very sick. Physicians are battling hard to save her life every day. But the government is unwilling to give her the chance to go abroad for better treatment."
Meanwhile, the BNP secretary general expressed his support to the ongoing protest by students, demanding half fare for bus ride.
"We extend our full support to the students' demand regarding half bus fare for them."
The government, in this connection, can provide subsidy for public transportation to ease hardship of the students, he suggested.
Presided over by acting president of Shechchhasebak Dal Mostafizur Rahman, the rally was also addressed by BNP chairperson's adviser Amanullah Aman, Shechchhasebak Dal secretary general Abdul Kadir Bhuiyan, and Juba Dal secretary general Sultan Salahuddin.