Khulna division has logged 46 new deaths linked to Covid-19 and 249 fresh cases in the past 24 hours, health officials said on Monday.
According to the health director's office, 13 people died in Kushtia, 11 each in Khulna and Jashore, 2 each in Narail, Magura,3 each in Bagerhat and Meherpur and 1 in Jhenaidah.
Besides, 1,186 people tested positive for Covid during the period, reports UNB.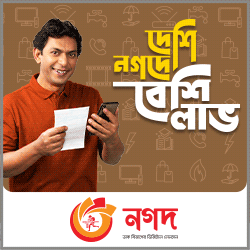 Some 88,248 cases have been detected in 10 districts of the division since the onset of Covid in Bangladesh. Among them, 62,582 patients have recovered and 2,217 died to date, according to official data.
In Khulna division, the first case of Covid-19 was detected in Chuadanga on March 19, 2020.