Legal action will be taken if any industrial factory is found open amid the strict lockdown imposed to prevent coronavirus spread, State Minister for Public Administration Farhad Hossain said on Monday.
He was speaking to journalists after the cabinet meeting on Monday.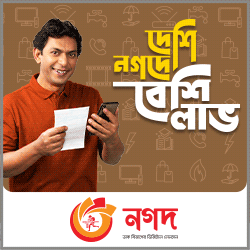 The state minister said all government-private offices should be closed except for the factories involved in producing and processing food products, the preservation of rawhide and the pharmaceutical industry.
He said "I am monitoring the industrial mills whether they are open or not. And if we find any evidence, legal action will be taken against those who are running factories."
Moreover, Farhad said the government has so far no plan to open garment factories.
The state minister further said, "When people are roaming on the streets for the sake of work, we are actually trying to check the veracity of what they are saying."
When asked about the implementation of strict lockdown, he said, "Since we have shut down the garment and export-oriented industries, the movement of workers has decreased. There are many other reasons why people are coming out unnecessarily and they have to face the law enforcers."
In addition, people can move freely for emergency services such as hospital services.
Asked if the prime minister had given any instructions in the cabinet meeting, the state minister said issues on the worsened Covid situation have been discussed.
"We have issued the notification strictly," he said.
The current restrictions came into force on July 23 and will continue till Aug 5 midnight, unless extended again.