Negligence in regular maintenance of electrical wiring of buildings - residential or commercial - is one of the key reasons behind fire accidents in Bangladesh, speakers said at a programme.
The observation came at a virtual science lecture on 'Things to do to prevent electrical accidents', organised by the National Museum of Science and Technology (NMST) on Tuesday.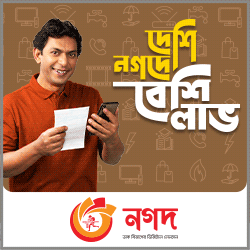 The programme was organised to make people, including children, aware of the fire safety issues, according to an NMST press release.
Speaking on the occasion, Dhaka Power Distribution Company (DPDC) Executive Engineer Md Hanif Uddin said combustible substances shouldn't be stored in residential buildings, while cooking oil should be wrapped with thick clothes or jute sacks as part of cautionary measures.
Households can also keep fire-fighting equipment to resist any fire incident for at least 20 minutes before the firefighters arrive, he said.
He also put emphasis on installing quality fire safety equipment at factories and manufacturing units.
NMST Director General Muhammad Munir Chowdhury said air conditions (ACs) should be checked twice a year by skilled electricians to avoid any kind of unwanted fire incidents.
He suggested using quality electric products - wire, cable, plug, switch and board - to increase fire safety of buildings.
Mr Chowdhury also stressed the need for increasing social awareness about fire safety among the citizens.
Students from different schools from across the country joined the virtual programme.