The new investment in Evaly, a leading e-commerce platform of the country, by the industrial giant Jamuna Group, will not bar the investigations being conducted by the Anti-Corruption Commission (ACC) and other agencies, said ACC lawyer Khurshid Alam Khan.
During a briefing on Wednesday, the lawyer said, "An investigation is underway against Mohammad Rassel, founder and CEO of Evaly, and Shamima Nasrin, chairman at Evaly.com.bd since last November. The ongoing investigation into the allegation of irregularities carried by them will not be affected or disrupted due to the new investment."
The ACC lawyer also said that an investigation is underway against them on charge of money laundering and embezzlement.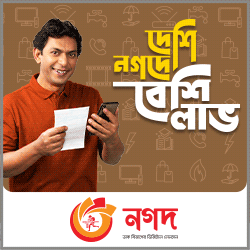 Jamuna Group is going to invest up to Tk 10 billion in e-commerce platform Evaly, said Evaly in a statement issued on Tuesday. Initially, Jamuna will invest Tk 2.0 billion and the rest in phases, the statement also read.
The disclosure comes at a time when several agencies, including the Anti-Corruption Commission, have been carrying out investigations into the alleged embezzlement or transfer of Tk 3.38 billion by Evaly.
The move created concerns among many customers and merchants of Evaly about whether they would get delivery of their products or get refunds.
A recent Bangladesh Bank probe said the liabilities of Evaly to its customers stood at Tk 2.13 billion and to merchants Tk 1.89 billion as of March 14.
The digital commerce platform had a total asset of Tk 916.9 million as of March 14. Its current asset was Tk 651.7 million, according to the probe.
Following the investigation, the commerce ministry earlier this month suggested the ACC, home ministry, the Directorate of National Consumer Rights Protection and Bangladesh Competition Commission to investigate the allegation against Evaly, which now has around 5.0 million registered customers.
In the statement, Evaly on Tuesday said it would spend the fresh investment money on future development and creating new scopes for business.