The nation is set to see a new dawn on Saturday with the formal opening of the Padma Multipurpose Bridge but Prof Jamilur Reza Choudhury's absence on the stage will largely be felt during the celebrations, reports UNB.
Prof Choudhury who was the head of the international panel of experts for Padma Multipurpose Bridge Project had an occasion where Prime Minister Sheikh Hasina wanted to know from him whether Bangladeshi engineers like him can do the challenging job.
"We can do whatever we are able to do. We can bring experts from abroad to look into those areas where we have knowledge gap or lack of experience," he replied to PM Hasina.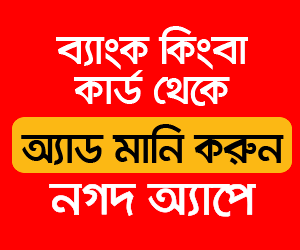 Hasina has already recalled his immense contribution and said Prof Jamilur Reza Choudhury could have seen this completed bridge if he were among them. "I expresss my gratitude to him."
The PM said though many bigwigs stepped back including the World Bank, they (Bangladeshi engineers like JR Choudhury) did not leave and give up, rather they showed the courage.
Prof Choudhury, the most eminent personality in engineering community of Bangladesh who played a cardinal role in development of the infrastructure system of Bangladesh, passed away on 28th April 2020 at the age of 76.
He was an internationally recognized civil engineer, educationist, researcher, administrator and a leader.
Prof Choudhury's contribution to infrastructure development of Bangladesh cannot be overstated.
Virtually no important development project in Bangladesh has been implemented without the involvement of Prof Choudhury.
He acted as expert consultant to a large number of national and international agencies on projects related to expressways, bridges, tall buildings, industrial buildings, transmission towers, aircraft hangars, stadiums, ports and jetties, computerization of public and private sector organizations etc.
Prof Choudhury was the team leader for the Multipurpose Cyclone Shelter Program and prepared the master plan for cyclone shelters in the coastal areas of Bangladesh in the early nineties.
He acted as expert adviser to a number of national and international projects.
Prof Choudhury was a key member of the steering committee on the Bangladesh National Building Code (1993) and played a vital role in formulating the first design wind speed map and seismic zoning map of Bangladesh.
He was a chairman of the panel of experts (advising the Government, the World Bank, Asian Development Bank and OECF, Japan) for the Bangabandhu (Jamuna) Bridge.
Besides, he also acted as the chairman of the panel of experts in many other mega projects such as the First Dhaka Elevated Expressway PPP Project (21 km), Karnaphuli Tunnel, Dhaka Subway, Dhaka-Ashulia Elevated Expressway Project (24 km) and many more.
PM Hasina, who took up the challenge to go ahead with self-financing the bridge of national pride, will on Saturday formally open the bridge, a milestone on the connectivity front, nationally and regionally.
Since the start on December 12, 2015 the work on building the country's longest bridge at 6.15 kilometres did not stop even for a single day despite the Covid-19 pandemic situation and Holey Artisan tragedy.
On June 29, 2012, the World Bank posted a long statement on its website mentioning that it decided to cancel its $1.2 billion IDA credit in support of the Padma Multipurpose Bridge project, effective immediately.
The global lender claimed that it had "credible evidence" corroborated by a variety of sources which points to a high-level corruption conspiracy among Bangladeshi government officials, SNC Lavalin executives, and private individuals in connection with the Padma Multipurpose Bridge Project.