Manpower recruiting agencies, on Saturday, demanded rationalising air fare for outbound Bangladeshi workers so that they can avail it to go to job destination countries without any hassle.
A panel of manpower recruiters, Oikko Porishad (RAOP), made the demand from a human chain on the day in front of National Press Club in the city
Leaders of the RAOP also suggested the government provide Covid-19 vaccines that have been approved by the Saudi government.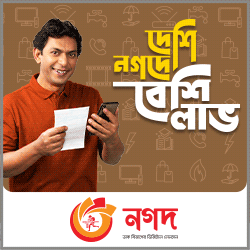 Arifur Rahman, Secretary General of RAOP said the government has included outbound workers in its priority list of Covid-19 vaccination. It is a good initiative for the workers as it will minimise quarantine related hassle.
"But the government will provide Chinese Sinopharm Covid-19 vaccine that is not approved in Saudi Arabia," he said.
If the workers take a vaccine that is not allowed by Saudi government, they will not be recognised as vaccinated persons. They will have to fulfil on arrival institutional quarantine announced by the Arab nation.
Mr Rahman, also the owner of Oparajita Overseas said it would be the best option if the government imports single-shot Covid-vaccine like the Belgium based Johnson and Johnson vaccine. It would save time for the workers.
M Tipu Sultan, president of the Porishad, among others spoke at the human chain.
They said fares of Saudi and Middle East-bound different airlines had more than tripled recently. A significant amount of hard-earned foreign currency is being spent because of extra air fare.
Air fare varies from Tk 18,000 to 22,000 for some neighbouring countries like India, Pakistan, Nepal and Sri Lanka to Middle East.
But Bangladeshi workers end up spending Tk 70,000 to 90,000 as air fare for travelling to the same destinations, they mentioned.
The recruiters also demanded recognising the manpower sector as an Industry. At the same time, they sought incentive for manpower recruitment agencies.