The Appellate Division of the Supreme Court on Tuesday cleared the way for conducting a probe into amassing assets of 'so-called' Pir (saint) of Rajarbagh Shareef, Dillur Rahman, and his different institutions in different parts of the country.
An Appellate Division bench, headed by Justice Muhammad Imman Ali, dismissed an appeal petition filed against a High Court order that asked the Anti-Corruption Commission (ACC) to conduct the probe for determining the assets.
Earlier on September 19, the HC directed the Counter-Terrorism and Transitional Crime (CTTC) Unit of Dhaka Metropolitan Police to find out whether Rajarbagh Darbar Shareef Pir Dillur Rahman had any connection with militancy.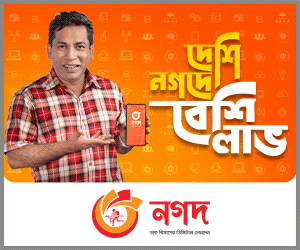 It also ordered the ACC to determine the assets belonging to Dillur Rahman and his different institutions across the country and the sources of those assets.
Both the CTTC and the ACC were asked to submit reports by November 30 over the asking.
The High Court bench of Justice M Enayetur Rahim and Justice Md Mostafizur Rahman passed the order and a rule after hearing a writ petition that sought its order on the authorities to take appropriate actions against him.
In the ruling, the High Court wanted to know from the respondents to explain in four weeks as to why they should not be directed to take appropriate legal action against Pir Dillur Rahman and his disciples for filing false cases against the writ petitioners.
Later Muhammad Mofizul Islam, one of the disciples of Pir Dillur Rahman, filed a leave to appeal petition against the High Court order.
Upon hearing Justice Obaidul Hassan, Chamber Judge of the Appellate Division of the SC, on October 11 passed 'no order' on the leave to appeal petition and sent the petition to the full bench of the apex court for detailed hearing.
The regular bench of the Appellate Division on Tuesday dismissed the petition that was filed against the High Court order.