Police have arrested six people from Bagharpara Upazila in Jashore for their suspected involvement in the crimes against humanity during the Liberation War in 1971.
The arrestees are Abul Hossain Biswas, Hossain Ali, Abu Bakkar, Lutfar Rahman, Khoibar Rahman and Nur Islam, of Bagherpara Upazila, reports UNB.
Later, they were handed over to the International Crimes Tribunal, said Bagharpara Police Station Officer-in-Charge Firoz Uddin said on Tuesday.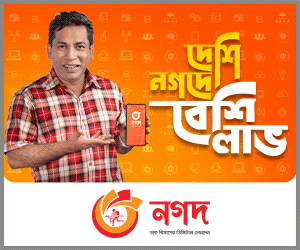 On Sunday, a team led by DB OC Rupon Sarkar and Bagharpara Police Station OC Firoz Uddin arrested the six war crimes suspects from different parts of the upazila.
On Saturday, Jashore district police received the arrest warrant.
A case was filed against the six in 2017. After an investigation, the tribunal issued an warrant for their arrest on October 21 this year.