An 18-year-old college student was hacked to death allegedly by another student at South Surma College in South Surma upazila in Sylhet on Thursday afternoon.
The deceased was identified as Md Ariful Islam Rahat, son of Surman Ali of Old Tetli area of South Surma upazila. He was a class XII student of the college.
Witnesses said Rahat went to his college to meet his friends, reports UNB.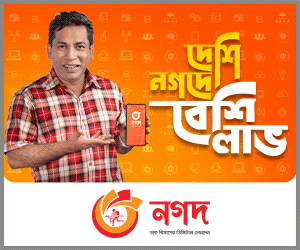 When he was getting out of the college gate around 12:30 pm Sadi, another student of the college, appeared there riding a motorbike and stabbed him indiscriminately from behind, leaving him injured, said the victim's cousin Rafi.
Later, Rahat was rushed to a nearby hospital where doctors declared him dead.
Kamrul Hasan Talkudar, Officer-in-Charge of South Surma Police Station, said police are investigating the incident.
No one has been arrested yet, the OC added.