Thousands of people in capital Dhaka have rallied in protests against the violence like killings and arsons against Rohingya Muslims in northern Rakhine state of Myanmar.
Islami Andolon Bangladesh, a minor political party, organised the event on Wednesday drawing up to 20,000 people from across the country.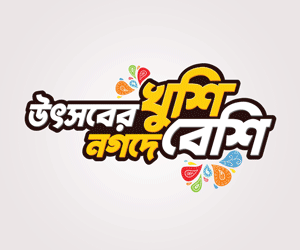 They carried banners questioning the role of the world humanity, including the United Nations, amid such humanitarian crisis and some of them also read: "What is wrong with being Muslims, Suu Kyi?"
Starting from Baitul Mukarram, the national mosque of Bangladesh, the protesters headed for gheraoing Myanmar embassy, but were prevented by police at Shantinagar.
Attacks by Rohingya militants on Myanmar security forces in Rakhine on 25 August set off harsh reprisals, causing an exodus across the border to Bangladesh.
The United Nations say 370,000 Rohingya fled to Bangladesh until yesterday, adding that the true figures could be higher as many are still on the move or by roadside, making it tough to count them in.
Photos purportedly showing violence against Rohingyas on social media, and national and international media reporting their plight have drawn sympathy and condemnations from across the world.
Prime Minister Sheikh Hasina herself yesterday visited Rohingya camps in Cox's Bazar and pledged to help them, saying if Bangladesh were able to feed its 160 million people, it could do so for 0.7 million refugees too.