A police official has said a woman threatened to murder her husband and daughter in a call to 999, the national helpline, after killing her parents and sister out of anger over her family's activities.
The police recovered the bodies of expatriate worker Masud Rana, 50, his wife Mousumi Islam, 40, and their daughter Jannatul, 20, who was identified with a single name, from their house in Dhaka's Kadamtali on Saturday, reports bdnews24.com.
Mehjabeen, the elder daughter of the couple who was also identified with a single name, was arrested over the grisly incident.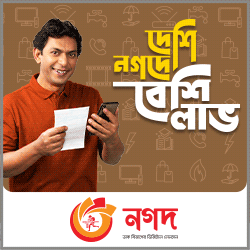 She tricked her family members, including her husband Shafiqul Islam, 40, and 4-year-old daughter Marzan Tabassum Tripti, and fed them sleeping pills on Friday night, rendering them unconscious, said Kadamtali Police OC Jamal Uddin Mir.
She then tied their hands and feet with rope.
"Our initial investigation found that she put the rope around their necks and strangled them," the OC said.
Shafiqul and Tripti have been admitted to Dhaka Medical College Hospital.
Shafiqul said he fell unconscious and cannot remember anything after taking tea served by his wife.
Mehjabeen called 999 and told the operator that she had killed three people, said Kazi Romana Nasrin, additional deputy commissioner of Dhaka Metropolitan Police.
"Hurry up, or else I will kill two others," Mehjabeen told the operator, according to Nasrin.
The police rushed to the address given by Mehjabeen and recovered three dead bodies. They sent the two others to DMCH, she said.
Citing Mehjabeen, the police said she planned and executed the murders in an outburst of her longstanding anger at her family.
"Mehjabeen told us that her father was not around and her mother forced her and her sister into sex work," said Iftekhar Ahmed, a deputy commissioner of DMP.
"She protested it, but could not put an end to it. Even after she got married, her sister continued to engage in sex work. Her husband and her younger sister eventually had an affair."
Mejhabeen's father, Rana, was an expatriate who had a second marriage, which may also have contributed to Mehjabeen's anger, Iftekhar said.
Rana had returned to Bangladesh from Oman three months ago.
The police are also suspicious whether Mehjabeen could have carried out the murders all by herself.
"We have not cleared Mehjabeen's husband of all suspicion," said OC Mir. "We will interrogate him too."
"Property issues are also involved here. All will be revealed in the course of the investigation."