Top-order batting collapse is a serious headache for Bangladesh now. This problem is taking them out of the game before it properly starts. Despite all the efforts later, this deficit cannot be covered most of the time.
Let's try to look at how bad and big the effects are of these failures. The methodology here is to observe the 1st innings score of both the teams at a certain point.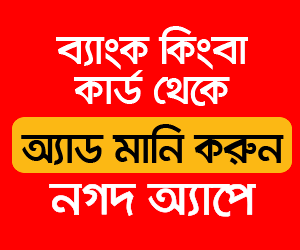 Only those matches were taken into account where Bangladesh had a reasonable 1st innings score. The portfolio is till the Pakistan series because that's when the problems started for Bangladesh.
| | | | | |
| --- | --- | --- | --- | --- |
| Opponents | Match | Overs | Bangladesh Score | Opponents score |
| Pakistan | 1st Test, 1st innings | 114.4 | 330 | 280/9 |
| New Zealand | 1st Test, 1st innings | 108.1 | 288/4 | 328 |
| South Africa | 2nd Test, 1st innings | 74.2 | 217 | 245/3 |
| Sri Lanka | 1st Test, 1st innings | 153 | 433/6 | 397 |
| Sri Lanka | 2nd Test, 1st innings | 116.2 | 365 | 341/5 |
| West Indies | 1st Test, 1st innings | 32.5 | 103 | 68/2 |
As it can be seen in the table, Bangladesh often leads their opponent at a certain stage of the game where either they or their opponents are bowled out.
For example, even in the last Test against Windies, they were bowled out for 103 after only 32.5 overs. Windies at 32.5 overs sored 68/2.
Bangladesh took these kinds of leads in most games. And they constantly failed to take the advantage of that lead.
The middle-order runs quite smoothly and they sore at a free flow. The fact that Bangladesh scores that much even after disastrous starts might baffle many.
So can we say that had Bangladesh had a more settled, in form or not so much out of form top order, they could do serious wonders in Tests now?
This rate of scoring is one of the best in the world currently. Also, the fact that the opponents don't score at that rate is an indication of the commendable performances of the bowling unit.
The games against Sri Lanka and Pakistan, for instance, were all about Liton and Mushfiqur, and then it was all about Shakib against West Indies.
To not have the potential is one thing, but having the potential and wasting it is a different thing. And the latter is the case for Bangladesh.
Another interesting thing is that the only match Bangladesh won among the mentioned games is against New Zealand and Bangladesh actually were slower than them.
That game is the last and a rare occasion where the top-order perfectly stood up. This indicates that if the top order manages to survive and spend time in the crease, Bangladesh can do wonders.
Well, it can have another explanation - Bangladeshi batters lack grit and patience. Their scoring rates indicate that they often waste their wickets attempting to score fast runs.
Nevertheless, with all of Shakib, Mushfiq and Liton in form, Bangladesh have one of the best middle orders in the world right now. But they are not being complemented by the top-order, seeing their efforts go in vain.