In the year 2007, Bangladesh cricket saw the birth of a new sensation, Tamim Iqbal Khan, who was going to be the country's best ever opener. Instantly dubbed as 'Bangladesh cricket's next big thing,' Tamim appeared in the nation's cricketing scenes with great prospects and promises.
Who could have thought a young seventeen-year-old opener would step down the crease against a pacer like Zaheer Khan and hit the ball out of the stadium? Such was Tamim's confidence.
His batting approach was quite aggressive in his early days. Playing for a side that always tended to view the game defensively, it was quite commendable that the young bloke had an opposite take. This positivity and aggression helped him become the fastest test centurion for Bangladesh, which came in the iconic Lords cricket ground.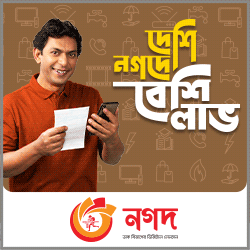 As much as his talent deserved praise and appreciation, it was also subjected to criticism, as some flaws persisted. Even though his intent and approach were very optimistic, but it didn't always click. Chasing the new ball and edging it towards the slips, exposing the stumps too early, or playing down the ground and getting stumped- highlighted some of his batting errors. These resulted in a lack of consistency and irregularity in performance.
2011 was indeed one of the worst years in Tamim's cricketing journey as a series of bad performances laid uncertainty on his position in the team. He was on the edge of getting dropped from the Asia Cup squad next year.
However, some dramatic turns of events saw him in the team followed by one of his most memorable performances with four consecutive half-centuries. In the following years, Tamim drew close to maturity as he realised his responsibilities and the fact that he was no longer a young player but an experienced campaigner. From 2015 onwards, we saw a Tamim with a completely different mindset, eager to join the ranks of the greats.
Since 2015, Tamim has worked a lot on his fitness, which shows his dedication and eagerness to improve every minute as an athlete. He has changed his batting style to a more orthodox fashion.
Like any responsible cricketer, he has learnt to take the bare minimum risk. Simultaneously, his game sense and ability to analyse a situation has developed. Likewise, he has accustomed himself to playing an anchor role for the side and hold the batting innings, which takes out a lot of pressure from the remaining batsmen, and sets the initial foundation.
Nevertheless, some problems still prevail, with the most talked-about issue being his strike rate. Strike rotation in modern cricket has become equally necessary as hitting boundaries and sixes, and clearly, Tamim lacks a touch in it.
His approach especially in T20s has raised questions in recent times, as many think anchoring doesn't help in this format of the game but rather slows down the innings. Another frequently brought-up issue is Tamim's dot-ball percentage. However, one might be surprised to know his dot ball percentage has remained pretty much the same in his career. In fact, in 2007, he used to play 70.6 per cent dot balls, and since 2015, it has been a constant rate of 60 per cent or lower.
That Tamim gets carried away very easily is another problem. It prevents him from converting his starts into big knocks. Over the course of his career, Tamim has only converted 21.6 per cent of his fifties into centuries (as of 2020).
Despite all the negatives, Tamim's records since 2015 can't be unnoticed, as it holds a lot of significance in Bangladesh's rise in world cricket. He has averaged almost 50 in ODIs for the last six years and has become the highest run-scorer for Bangladesh in all three formats, scoring over fourteen thousand runs.
In addition, he has also entered the elite list of 10 openers with the most runs in international cricket, which is a huge achievement on its own. Tamim Iqbal, since his debut, has opened the innings with almost fifteen different batsmen, but no one could cement their position.
So, even after all the issues with his approach, as long as there isn't a worthy replacement, making a squad without Tamim is out of the question.