European football giant Bayern Munich has taken a bold move by appointing a 33-year-old Bavarian, Julian Nagelsmann, as their new manager after the departure of Hansi Flick. When it comes to the manager, Bayern authorities have never compromised. Previously, they appointed managers like Pep Guardiola, Carlos Ancelotti, Louis Van Gaal, Jupp Heynckes in the last decade. This time they are betting on a surprisingly young coach.
Coaching one of the most decorated clubs of Europe at the age of just 33 is unbelievable to say the least. To hire Nagelsmann, Bayern Munich reportedly paid up to €25 million (£22m/$30m) in compensation to RB Leipzig, as the young manager has two years of contract left with the former club. Such eagerness from Bayern shows how impactful Nagelsmann has been.
Usually, a coach starts managing a big club at an average age of 40 years or more. Nagelsmann took the responsibility of RB Leipzig on 31, which itself was like a fairytale. And then, taking Leipzig into the semifinals of UCL 2019 made the fairytale even beautiful.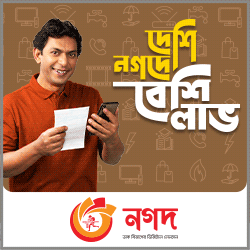 En route their glorious run, Leipzig beat the current La Liga champions Atletico Madrid and that year's UCL runner up Tottenham Hotspurs. Later, Leipzig finished Bundesliga 20-21 season placing 2nd, surpassing Borussia Dortmund by a point. He was recognised by UEFA as one of the top 3 coaches that season.
Nagelsmann broke many age records on his way to Munich. He became the youngest ever Bundesliga manager when he took charge of Hoffenheim in 2015, at the age of 28. Under his sharp guidance, Hoffenheim avoided relegation which earned him the title of best German coach in 2017.
Previously, he managed Hoffenheim's U19 team to win the 2013–14 title. During his tenure as an assistant coach, German former goalkeeper Tim Wiese nicknamed Nagelsmann 'Mini-Mourinho.' In his 231 games as a manager of underdog clubs, he managed to secure 109 wins and 65 draws. It's one of the fanciest statistics a manager can ever achieve at a young age with such low-profile clubs.
However, Nagelsmann's coaching career is a story of heartbreaks. What might have been a successful footballer's career turned into something else due to injury. While playing for Ausburg, he sustained a severe knee injury at the age of 20 that ended his career. At that time, current Chelsea manager Thomas Tuchel advised him to start a managerial career that he took seriously.
Guardiola was only 37 years old when he became the youngest coach to win the champions league in 2008. Nagelsmann got the great opportunity to break that record. He also has the opportunity to make a long-lasting career like Sir Alex Ferguson or Arsene Wenger.
Can the mini Mourinho become the youngest coach to win UCL by eclipsing Guardiola? More importantly, can he carry Bayern's legacy and make another history? We just need to wait another season to get this answer.
Shafin Saif is currently studying International Relations at Jahangirnagar University