After receiving the award, Didier Drogba asked Messi to press a buzzer. Messi did so and on a giant screen, a video of the Eiffel Tower getting lit up started streaming.
The stage of Ballon d'Or has been blessed the most by Messi's footsteps. Hence, everything seemed so identical on Tuesday night when Messi received his 7th Ballon d'Or. The golden trophy shining in his hands felt so normal and something that is an everyday occurrence.
Receiving the Ballon d'Or for the 7th time and mesmerising the football world the umpteenth time, Messi has now officially proved wrong all the criticisms he had to face even after enjoying an astonishing career. In other words, he just debunked some myths.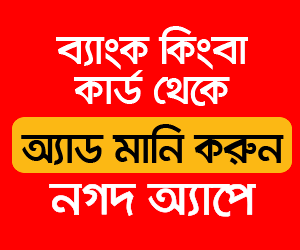 Since 2012, Messi has been being claimed as the greatest of all time (GOAT) or at least one of the GOATs. However, many questioned his legacy with certain claims where somehow he lagged a bit. Right or wrong those might be, now there is no room left for any criticisms.
One of the most talked-about lackings of Messi, according to the critics, was that he cannot do that much without Xavi-Iniesta or Neymar-Suarez than he can do with them.
Messi's prime years in football was accompanied by them where he won 4 consecutive Ballon d'Ors and many more achievements, and after they left Messi faced many downhills in his career that this claim seemed true.
Another popular criticism was that he is not the same Messi with Argentina which he is for Barcelona, his previous club.
Even after being the top goalscorer for Argentina, taking them to 4 international finals, being the best player of the tournament on three occasions, it was not enough. The void of an international trophy made all his efforts and individual accolades look futile.
Another thought was that Messi cannot shine under different systems and different setups, that he needs a very specific team setup, specific personnel around him to perform. Also, many thought Messi's career would not be that long as he is a South American and most of them fail to sustain fitness.
But those criticisms are past him. His last two Ballon d'Ors, especially the latest one, are the legal answers to them. He has now won two Ballon d'Ors without Xavi and Iniesta. He has won a Ballon d'Or without having any of Xavi-Iniesta-Neymar-Suarez beside him.
He won the Ballon d'Or under the likes of Pep and Lucho and also under the likes of Ernesto Valverde whose playing style was deemed as polar opposite to the formers.
He also won the ballon d'Or under Koeman. He is the player who won the Ballon d'Or under the most number of different coaches.
He won the Copa America for Argentina being the best player, top scorer and top assist provider of the tournament which proved to be the main protagonist for his seventh Ballon d'Or.
Also, to answer the prolonged career critics, he has won the Ballon d'Or in three different decades, the only one to do so. He is the 3rd youngest and the 2nd oldest player to win the trophy. Not to mention, he has now two Ballon d'Ors to his name after 30.
With his 7th triumph of Ballon d'Or, he now seems to be a footballer who has truly accomplished everything. The last of the ever-decreasing critics are now wiped out. And the GOAT debate, perhaps, has reached a point to be rested.