The reception of Ballon d'Or attracts a lot of eyeballs from across the world. The past decade has seen a massive rivalry between Ronaldo and Messi which created a dichotomous division of football fans.
However, football is experiencing a major shift. The Ballon d'Or is no longer a dual race between Ronaldo and Messi. In fact, the race is open and debates are ongoing around who will win the most respected individual achievement this year.
The award is primarily decided on a voting process by journalists from across the world. They are often influenced by the fanbase, social media and TV coverage.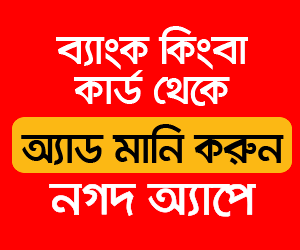 Let's compare individual performances by the Ballon favourites this season and try to understand who deserves it more.
Statistical Analysis
Messi scored 38 goals in all competitions for club and country in 2020-21. He won the Spanish Pichichi award for scoring the most goals in La Liga.
However, after his move to PSG, Messi's productivity has gone down and has produced zero goals in Ligue 1 this season so far. He was outstanding in the Champions League with PSG anyway, scored 3 goals in 3 matches.
Karim Benzema's tally of goals is quite underwhelming compared to others. He scored 34 goals and made 9 assists for Real Madrid in the 2020-21 season.
The Frenchman has been in red hot form this season. He has netted 9 goals and recorded 9 assists already in La Liga this season while scoring 2 more goals in three matches in the champions league.
On the other hand, Mohamed Salah is arguably the most in-form player right now who is understandably in consideration for the Ballon d'Or. The Egyptian magician has scored an incredible 15 goals in 12 matches for Liverpool this season.
Compared to Tottenham Hotspurs, Mo Salah scored one more goal than Spurs have managed so far in this season's premier league.
Robert Lewandowski has evidently an edge over others in terms of goals scored. He scored a whopping 52 goals last season and started this season in the same vein, scoring 15 goals in 12 matches he played so far.
Trophies
Lewandowski won the German Bundesliga and DFL Super Cup with Bayern Munich.
Messi won the Copa del Rey with Barcelona and most importantly, added an international trophy to his cabinet-- Copa America.
Karim Benzema hasn't won anything with Real Madrid. However, he led the French team to a UEFA Nations League trophy recently.
Mo Salah's individual excellence couldn't bring Liverpool any success. But, his brilliance has probably earned the struggling Liverpool side a UCL spot.
However, nobody has enjoyed a more fulfilling season in terms of trophies won than Chelsea's Jorginho. The maestro was an integral part of both the Champions League and Euro winning teams.
Impact
Bayern might win the Bundesliga without Robert Lewandowski. There is still a big 'might' though, however, his absence was most realised when Bayern lost to PSG in the Champions League quarter-final earlier this year.
Karim Benzema has established himself as Real Madrid's most important player. He is the reason why Real Madrid is still on top of the La Liga point table. Again, he was instrumental in France's UNL (UEFA Nations League) win, scoring two crucial goals in two matches for Les Bleus.
Mo Salah's story is more inspirational in the sense that he carried Liverpool last season on his shoulder, securing UCL football which, at a point, seemed distant for the Merseyside team.
Impact Wise, Lionel Messi has been the most influential player, which is most evident looking at Barcelona struggling without the Argentine magician.
Most importantly, Messi's dominance in this year's Copa America helped Argentina win the trophy. He won both the golden shoe and golden ball in that tournament. This alone can seal his 7th Ballon d'Or.
Magnitude of difficulty
Robert Lewandowski scored 41 goals in 29 appearances for Bayern Munich in a league that has the notoriety to be one horse league with myriads of goals scored every game. However, he has matched the tally in the champions league as well which lends evidence to his ingenuity.
Most of Karim Benzema's goals came against the sides that possess less defensive resilience. Of course, in a tougher league compared to Bundesliga, this is still an overwhelming achievement. He also scored decisive goals for Real Madrid in big matches.
Mo Salah probably has the edge over others in this respect. His scoring rate, in arguably the most difficult league in the world, often raises eyebrows.
On the other hand, Messi's domination in La Liga is no surprise. However, his lack of goal scoring record against the big boys last season might hold him back a bit.
A crucial penalty miss in the Champions League might add to his woes which saw Barca eliminated. Again, winning Copa America is the best bet for him, although many are questioning if Copa is that much competitive a tournament nowadays.
However, according to some sources, the voting is already done and the winner is decided. To know if it's Messi's 7th or the first for Lewandowski, Benzema, Jorginho or Salah, we will have to wait for 29th November.
Tofael Mahmud Studies Economics at the University of Dhaka