Picking an all-time best XI is always tricky. Although the T20 format is not that old, yet, a lot of cricketers have already exhibited greatness to claim a spot on the all-time XI.
While the 7th edition of World T20 is going on, the Financial Express picks up their all-time XI based on the players' performance, impact and team success in the previous 6 editions.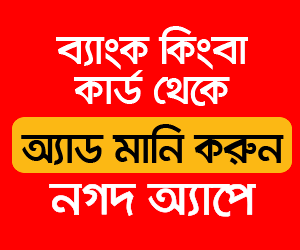 Chris Gayle
Gayle's phenomenal statistics and hard-hitting ability make him an auto choice for the opening position. He has 2 centuries and 9 fifties in World T20s, averaging 40.
While he has the most number of centuries in the tournament, only Virat Kohli (10 fifties) sits above him in terms of scoring fifties. Gayle has hit 60 sixes which is also the highest by an individual in the tournament's history.
Tillakaratne Dilshan
In his 35 T20 World Cup appearances, Dilshan has scored 897 runs averaging 30, at a strike rate of 124. Many might seek Rohit Sharmat to partner with Gayle, however, Dilshan was special in World T20s.
He won the player of the tournament in the 2009 T20 World Cup for his outstanding contribution of 317 runs. He had a decent contribution to his team's title success in the 2014 World T20 as well. With 12 catches taken, Dilshan was always an outstanding fielder for Sri Lanka.
Virat Kohli
At No. 3, Virat Kohli has literally no competitor. This modern-day batting great has scored 834 runs from his 17 appearances with an astonishing average of 83.
He has 10 fifties in the World T20s and his strike rate of 131.75 is equally good. Virat Kohli has also won two Player of the Tournament awards, the only player to do so.
Mahela Jayawardene (Vice-Captain)
The only player to score 1000+ runs in the T20 World Cups, the ex Lankan captain averages 39.07 with a century and 7 fifties.
He has hit 111 boundaries, the most by any batsman in the tournament. Along with that, being a dynamic fielder and a genius cricketing brain on the field, Mahela Jayawardene is our choice for the No. 4 position.
Yuvraj Singh
Yuvraj Singh is our choice for the No. 5 position as a genuine allrounder. His all-round performance led the Indian team to win the 1st edition of the T20 World Cup in 2007. His six 6s from an over of Stuart Broad still remains the highlights of the first-ever World T20 tournament.
Mahendra Singh Dhoni (Captain and Wk)
Dhoni, who led the Indian side 5 times in World T20s, consecutively in 33 matches-- which is the highest by any captain, is the captain of our XI.
Although his batting stats (529 runs, average: 35.26, SR: 123.88) do not speak for his calibre, he can be easily placed in any best XI of T20 World Cups as a captain. His presence always keeps the team's morale high.
Dhoni's cool and calm approach on the field has earned him the famous title - 'Captain Cool.' Under his excellent leadership, team India overcame the devastating experience of the World Cup 2007 and won the World T20 title for India in the same year.
Shahid Afridi
In his 34 T20 World Cup appearances, Afridi picked up 39 wickets with a frugal economy of 6.71. He had long been the highest wicket-taker in World T20s till Shakib Al Hasan broke his record in this ongoing tournament.
Afridi is successful with the bat as well, scoring 546 runs at a strike rate of 154.23. Along with Yuvraj Singh, Shahid Afridi is our second allrounder in the all-time best World T20 XI.
Umar Gul
Umar Gul, as the first choice pacer, is an easy selection. Gul's straight action and wicket to wicket deliveries and reverse swinging abilities are world-class.
He was an efficient bowler for Pakistan picking up 35 wickets with a good economy of 7.30 from his 24 World Cup appearances.
Dale Steyn
Steyn took 30 wickets in 23 games, with a stingy economy of 6.96. In the 2014 T20 World Cup against New Zealand, Steyn snatched a dramatic victory for his team by taking the wickets of Nathan McCallum and Ross Taylor in the last 2 deliveries, which still remain as one of the most memorable cricket memories for the fans.
For his pace, accuracy and aggression, the 'Steyn-gun' is our second pacer in the playing XI.
Saeed Ajmal
With 36 wickets, Ajmal is the 2nd most wicket-taker as a spinner in T20 World Cups. The exclusion of Ajantha Mendis, who has 35 wickets and almost a similar bowling average as Saeed Ajmal, is a tough choice.
However, we are picking Ajmal over Mendis to keep at least one genuine spinner in the XI.
Lasith Malinga
With 38 wickets in the T20 World Cup, Malinga has been one of the most successful bowlers in this format in his long career.
As a death overs specialist, he has a tremendous ability to bowl accurate yorkers and baffling slowers consistently. His bowling at the death in the 2014 T20 World Cup final against India is considered as one of the best death bowling performances ever.
Shane Watson (12th man)
Watson was the Player of the Tournament in the T20 World Cup 2012 for his excellent all-round contribution. He scored 249 runs and took 11 wickets in that tournament.
As a top-order batsman, Watson could change the momentum of a match on his own. With 537 runs and 22 wickets to his name from 22 appearances, Shane Watson is a playing XI contender too.
Special mention
Shakib Al Hasan, being the highest wicket-taker (41 wickets from 29 matches) and the 6th highest run-scorer (628 runs, averaging 28) in the tournament's history, missing the all-time World Cup XI might be a shock.
However, our selection criteria have counted team success as well where Shakib falls behind the others as he has won only 7 matches in the previous editions of World T20s playing 29.