As Namibia scripted a glorious fairy-tale story by qualifying in the Super-12 of the T20 World Cup for the very first time, 36-year-old David Wiese played an integral part. His story of playing for Namibia is an example of how to make the best use of opportunities.
Just when David Wiese thought that his international career as a cricketer was done and dusted, his life took a U-turn that took him somewhere he once wanted to be years back.
David Wiese had desires to play for Namibia even before he set foot in international cricket as a South African cricketer. Namibia were closely associated with South African cricket as they used to play in the South African domestic set up and seeing Namibia play, Wiese was quick to learn the fact that he too had Namibian ties.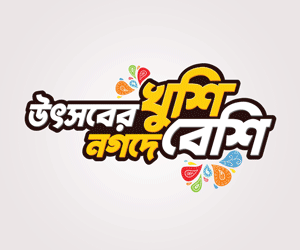 His father was born in Namibia and his family members residing there often asked Wiese to play for Namibia. Wiese was somewhat persuaded and began working on the paperwork but his eventual call up to the South African team meant that him playing for Namibia was due a little longer.
The all-rounder then went on to play 6 ODIs and 20 T20Is for South Africa during his 3 years career for the Proteas.
Wiese then moved to the UK to play as a Kolpak player, however, things didn't go as planned. As Britain withdrew from the European Union (EU), it caused the Kolpak rule to be dissolved which meant Wiese could no longer play there as a Kolpak player.
Just when Wiese thought his cricket career was about to go downhill, former South African all-rounder Albie Morkel, who is currently Namibia's assistant coach, got in touch with him.
Morkel convinced Wiese that his international career was far from over as his Namibian ties could easily give him a second chance at international cricket. Wiese did not wait any longer and grabbed the opportunity with both hands to represent Namibia.
For Wiese, playing for Namibia has always been special. "I can see on my father's side that he's gleaming a little bit more because now I'm playing for his birth country, it's a little bit more special and it's an amazing feeling," said Wiese as quoted by The Independent UK.
David Wiese will no doubt be a proud man after Namibia saw the greatest moment in their cricketing history at the World Cup and Wiese has unarguably been a vital part of the team's performance so far.
Over the years, Wiese had gained tonnes of experience playing franchise T20 cricket all over the world. His experience and match-winning performances helped Namibia to go through the next round of the World Cup with two man of the match performances.
His 66 not out from 40 balls and 1/32 in their victory against the Netherlands backed by a memorable performance against Ireland with 28 from 14 balls with the bat and 2 for 22 with the ball showed the worth of experience. He also contributed to his team's first-ever Super 12 win against Scotland picking up 2 wickets.
Moving to the Super 12 of the World Cup is an achievement that has for sure reached the pinnacle of success for Namibian cricket. Added to that, their first-ever Super 12 win, they will be now looking to make some more marks as a team with Wiese's experience.