While we have seen Bangladesh sticking to weird and obsolete cricketing strategies like playing left-right combination, not using left-arm spinner when a left-hander bats, reserving the best bowler for the death without considering the match situation, we have seen others think out of the box and find reasonable success.
Here we are going to discuss such innovative approaches by some of the teams that gave them success.
Scoring runs are important, so is defending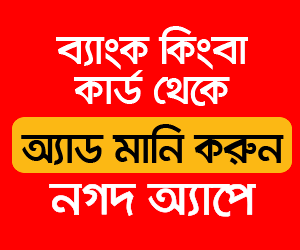 The core concept of limited version cricket is to score more runs. It becomes truer in T20 cricket.
As a result, teams often tend to play more batters in the team, 7 batters is a go-to number.
And sometimes the 4 bowlers are picked on the basis of who can bat better. This has become a very common practice nowadays.
But New Zealand did otherwise here. They played with a combination of 6-5 which is basically used in test cricket. And of those 6 batters, Neesham and Mitchell can bowl as well.
So it is quite evident what they wanted to do. They put more emphasis on defending totals than scoring. One reason might be that their batters are capable enough to dominate opponents with one less batter. But other teams, who have such capable batters, didn't go that way. Except for the final, this approach has worked for them brilliantly.
Stock wickets in the powerplay
Powerplay is the phase of fielding restrictions. In T20 cricket, it is the first six overs where only two fielders are allowed to be outside the 30-yard circle.
As high scores become a must in T20s, batters look to score as many runs as possible within the first six overs and give the teams a head-start. They might get more runs but they also might end up losing more wickets.
Pakistan opener Babar Azam and Mohammad Rizwan certainly disagree with this idea. This opening pair of Pakistan has given the maximum emphasis on saving wickets in the powerplay whatever it might take.
As a result, they only scored 174 runs combined in the powerplay in the super 12 matches. Only Bangladesh, Scotland and Namibia scored less.
But they only lost 2 wickets in that process. It is the least for any team. For reference, Bangladesh lost 13 wickets.
And let's take a look at what they ended up with. While Batting first their lowest total was 176. While chasing, they chased 152 against India with 10 wickets and 13 balls remaining.
They also chased other totals with at least one over remaining. Teams like Bangladesh who have been poor in powerplay can take a lesson from them.
Don't bowl Quickly, bowl accordingly
Every team has that desire of playing with an express fast bowler for obvious reasons. Having an express bowler gives the team certain advantages. For teams like Bangladesh, the ravings are much more genuine.
But England looked like they didn't care about that. In most of the matches, they played with a pace attack of Chris Woakes, Tymal Mills and Chris Jordan. None of them is an express bowler.
Tymal Mills can bowl over 140. But he depends on variations rather than speed. They restricted opponents like Windies, Bangladesh, Australia and Sri Lanka at a total of 55, 124, 125 and 137 respectively.
Mills got injured in the midway of the Sri Lanka game and Mark Wood replaced him who is an express bowler. And England not only conceded 189 and 167 in the next two games but also lost both of them.