The Bangladesh squad for T20 World Cup 2021 includes four specialist seamers and three specialist spinners.
While the batting has to be top-notch to win matches, bowling strategy will also be a decisive factor.
Bangladesh has some quality bowlers in the squad and if they are used according to their merit and the usefulness of the conditions, Bangladesh can be a step ahead.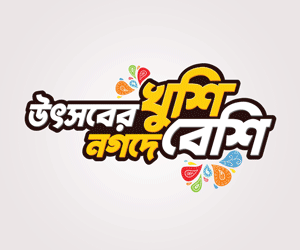 To understand the conditions of most of the venues of the T20 World Cup, one can have a look at the conditions of the UAE matches of IPL 2021. The captains are using the seamers with decent pace like Avesh Khan, Mohammed Siraj, etc. to start things off, and they are proving to be economical.
Taskin Ahmed has a 59.60 per cent dot ball percentage in the powerplays in his T20I career. Although he hasn't been among the wicket-takers in this format, he has been quite economical from the 1st over to the 16th with an economy rate of 7.45.
Between these overs, 51.5 per cent of his deliveries were dot balls which is higher than Mustafizur's dot percentage (49.5 per cent) in the mentioned overs. With Taskin's improved line and length, he can be a brilliant option to start with, bowling 2 overs in the powerplay.
Mustafizur Rahman's new form of cutters and other variations can make him the X-factor for Bangladesh. His T20I death-over economies of 2018, 2019, 2020 and 2021 were 10.30, 8.00, 9.67 and 7.27 respectively, which explains his improvement.
Captain Mahmudullah has used him brilliantly in the two recent series against Australia and New Zealand, asking him to bowl 1 powerplay over, 1 over after the 10th and 2 overs after the 16th. This way, his abilities can be used most efficiently.
On the other hand, Shoriful's death-over economy (7.00) has been much better than that of Saifuddin (10.80). Bowling at the death, Shoriful picked up 9 wickets which makes him a good option with Mustafizur to bowl two overs from 17th to the 20th.
However, both Saifuddin and Shoriful have been economical bowling in the middle overs (6-16).
Shakib al Hasan is automatically the leader of the spin attack with 106 T20I wickets and an economy rate of 6.73.
Among the other two spinners, Mahedi can add more variety as he is a right-arm off-spinner as well as a good powerplay bowler. His economy rate in the first 6 overs is 6.64 and he can create a threat and bring breakthroughs in that period.
Nasum Ahmed's tendency of bowling according to the field makes him effective as well, but in that case, two left-arm orthodox spinners will have to bowl making the spin attack one dimensional.
Alongside Mahedi, Mahmudullah can always use himself and other part-time bowlers to bring a breakthrough.