Asian markets posted healthy gains on Monday following another record finish on Wall Street, as the focus shifts to the Federal Reserve's policy meeting later in the week.
Investors will be closely watching the US central bank as its policymakers deal with the fallout from hurricanes Harvey and Irma, which hammered the country and are expected to hit economic growth.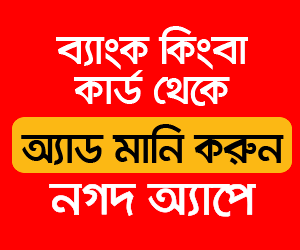 While it is tipped to keep borrowing costs on hold, the bank's plans for cutting back crisis-era bond-buying stimulus and any signals about the future of interest rates will be pored over, report agencies.
However, analysts were unsure about any further increases this year with inflation remaining subdued -- apart from a bigger-than-expected jump in August -- and other indicators still soft.
Despite the trend towards tightening, stock markets remain buoyant and on Friday the Dow and S&P 500 both closed at all-time highs.
In Asia on Monday Hong Kong ended up 1.3 per cent, Shanghai closed 0.3 per cent higher and Sydney rallied 0.5 per cent. Singapore added almost one per cent, with Seoul jumping 1.4 per cent and Taipei up 0.5 per cent.
Manila and Bangkok also pushed sharply higher. Japanese markets were closed for a public holiday.
In early European trade London rose 0.5 per cent, Paris gained 0.3 per cent and Frankfurt put on 0.6 per cent.
"Ultimately, draining the economy of cheap money can't be viewed as a positive for markets accustomed to feeding off central bank largesse. Why investors are so complacent is a mystery, but perhaps the reality check will set in midweek," said Stephen Innes, head of Asia-Pacific trading at OANDA.
Greg McKenna, chief market strategist at AxiTrader, added that "traders continue to bet that the (Donald Trump) administration is refocusing on, and heading toward, some of the much-vaunted stimulus and tax cuts which were so much a part of the Trumponomics rally earlier this year".
While the Fed mulls its next move the pound continues to shine against the dollar after the Bank of England last week indicated it would likely tighten monetary policy itself very soon.
After a big increase in inflation, governor Mark Carney said Thursday the chances of a rise had increased. This was followed on Friday by another board member signalling a move in "the coming months".
Central banks are shifting from their easy-money policies as the world economy slowly improves, and the European Central Bank is also set to wind in its own stimulus.
The pound dipped back below $1.36 but is still sitting close to its highest levels since Britain voted to leave the European Union in June last year.
The dollar built on its gains against the yen, heading toward 111.50 yen.
Fears over North Korea receded soon after Friday's second missile test in a month. While the launch over Japan revived geopolitical worries -- especially soon after its provocative nuclear test -- analysts said investors were calm for now.
"With the latest missile test we really didn't see much of a market footprint at all," Todd Elmer, Citigroup's head of G10 forex strategy for Asia ex-Japan, told Bloomberg Television.
"What that signals is that investors are not inclined to extrapolate that provocation into any major flareup in geopolitical tension."