Stocks ended higher on Thursday, maintaining the gaining streak for the fourth straight session, as buoyant investors put fresh bets on heavyweight banking sector issues.
DSEX, the prime index of the Dhaka Stock Exchange (DSE), went up 31.04 points or 0.43 per cent to settle at 7,091. The core index added more than 161 points in the past four consecutive sessions.
Market operators said the optimistic investors showed their buying interest in banking sector stocks as prices of many bank issues are still lucrative.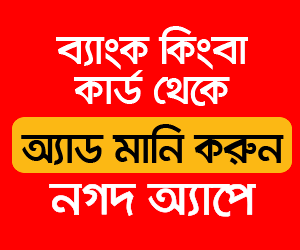 "Investors' interest in the banking stocks ahead of the year-end declaration added further strength to the market momentum," according to a stockbroker.
The banking sector generated the highest return, gaining 2.10 per cent as share prices of 31 banks out of 32 listed banks ended higher.
The investors continued to keep their focus on the banking sector, capturing 30.50 per cent of the day's total turnover as five banks featured in the top 10 turnover chart.
Top positive index contributors were British American Tobacco, Dutch-Bangla Bank, Delta Life Insurance, BRAC Bank and Beximco, jointly contributing 22 points rise of DSEX, according to amarstock.com.
"Many good issues are still lucrative," said a merchant banker but cautioned that some stocks were already overvalued which may cause loss of investment.
He noted that if the investors can invest into well-performing stocks then they will be gainer.
Meanwhile, Bangladesh Bank has asked Sonali Bank to explain why the state lender should not face a penalty for its overexposure in the capital market.
The exposure stood at 26.6 per cent of its total capital, surpassing the regulatory limit of 25 per cent.
In a letter issued on November 15, the central bank ordered the lender to provide an explanation by Thursday.
Some investors followed a cautious stance due to the sudden heating up of the call money market and the central bank's explanation sought from the Sonali Bank, said the stockbroker.
The DSE 30 Index, comprising blue chips, also ended 11.65 points higher to finish at 2,694. However, the DSE Shariah Index (DSES) fell 3.81 points to close at 1,480.
Turnover, a crucial indicator of the market, stood at Tk 14.61 billion, which was 3.05 per cent lower than the previous day's tally of Tk 15.07 billion.
Top ten traded stocks captured around 47 per cent of total trade, where Beximco alone captured 10.6 per cent of the total trade.
General insurance sector surged 1.60 per cent losses, followed by financial institutions with 0.30 per cent, pharma 0.30 per cent and telecom 0.10 per cent.
Losers took a modest lead over the gainers, as out of 341 issues traded, 159 declined, 152 advanced and 30 remained unchanged. Some 37 companies trading were suspended on Thursday due to their record date.
Beximco - the flagship company of Beximco Group- was the most traded stock with shares worth Tk 1.55 billion changing hands, closely followed by Fortune Shoes (Tk 938 million), Delta Life Insurance (Tk 892 million), IFIC Bank (Tk 783 million) and NRB Commercial Bank (Tk 771 million).
Tung Hai Knitting & Dyeing, a Z category company, was the day's top gainer, rising 10 per cent while Kattali Textile was the worst lower, losing 9.73 per cent.
Chittagong Stock Exchange (CSE) also ended higher with the CSE All Share Price Index - CASPI -gaining 81 points to settle at 20,723 and the Selective Categories Index - CSCX-- rising 49 points to close at 12,459.
Of the issues traded, 130 advanced, 108 declined and 26 remained unchanged on the CSE. The port-city bourse traded 18.59 million shares and mutual fund units with a turnover value of Tk 535 million.