Bangladesh Association of Publicly Listed Companies (BAPLC) has sought three months up to September 30, 2021 to transfer the amounts held against unclaimed/undistributed/unsettled dividend to the Capital Market Stabilisation Fund.
Recently, the stock market regulator asked all listed companies, brokerage houses and merchant banks to transfer amounts held against unclaimed, undistributed or unsettled dividends or non-refunded public subscription money in cash to the Capital Market Stabilisation Fund (CMSF) within July 30.
Referring to the Bangladesh Securities and Exchange Commission's directive dated on July 6, 2021, by which publicly listed companies have been directed to transfer the said amount to the CMSF within July 30, the BAPLC sent a letter to the BSEC chairman on July 7, seeking three months time extension to transfer the said amounts to the CMSF.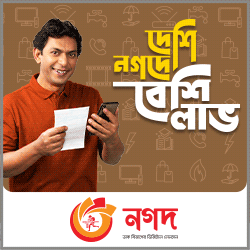 "Two issues we would like to bring your attention, that as per Rules 9 (1) (2) (3) (4) of the BSEC (Capital Market Stabilisation Fund) Rules, 2021, there have been provisions notifying the shareholders or securities holders or their nominee (s) at least 30 days prior to transferring such unclaimed/undistributed amount to the fund, this compliance exceeds the deadline stipulated for transferring," said the BAPLC in the letter.
The BAPLC letter said another new item non-refundable public subscription money has also been incorporated in the final gazette of the CMSF Rules, 2021, which was neither in notification dated January 14, 2021, nor in the draft Rules for CMSF.
The non-refund public subscription is the issue arising from the inception of listing of the companies; therefore, publicly listed companies have to search out many previous papers/files to collect/find/sort-out the information as prescribed by the Rules, it said.
"As the countrywide strict lockdown prevailing and most of all offices of publicly listed companies are remain closed as per the government instruction, we request you to extend time for three months up to September 30, 2021," said the BAPLC letter.
The securities regulator will create a Capital Market Stabilisation Fund worth more than Tk 210 billion with unclaimed dividends of listed companies and issued a gazette notification on July 6, 2021.
As per the data of Dhaka Stock Exchange and Chittagong Stock Exchange, 335 listed companies have unclaimed cash dividends worth Tk 9.56 billion and unclaimed or unsettled stock dividends worth Tk 199.86 billion.