The Baraka Shikalbaha Power Limited (BSPL) has signed a power purchase agreement with the state-owned Bangladesh Power Development Board (BPDB), according to a disclosure made by the BSPL.
The agreement will help implement the HFO (Heavy Fuel Oil)-fired independent power producer (IPP) plant.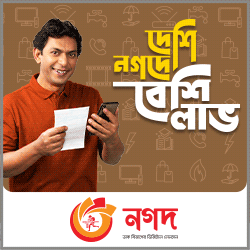 The agreement was signed on August 19 last.
The same day the company also signed an implementation agreement (IA) with the government of Bangladesh (GOB) represented by the Ministry of Power, Energy and Mineral Resources.
Baraka Shikalbaha Power Limited is a 51 per cent-owned subsidiary of Baraka Patenga Power Limited formed to implement the 105MW power plant project at Shikalbaha in Chattogram.
As per agreements, the IPP plant will be implemented on a Build, Own, Operate (BOO) basis and the term is 15 years from the Commercial Operation Date (COD).
Apart from 51 per cent shares in BSPL of Baraka Patenga Power Limited, Baraka Power Limited has a 20 per cent stake in the BSPL.
Baraka Power Limited, an 'A' category company, was listed with the local stock exchanges in 2011.
The company's sponsor-directors hold 18.93 per cent shares, while institutions and general public hold 25.86 per cent and 55.21 per cent shares respectively as of July 31, 2018.