Daily trade turnover on Dhaka Stock Exchange (DSE) crossed Tk 12 billion-mark on Monday, after two and a half months, as buoyant investors put fresh funds on stocks anticipating positive momentum ahead.
Turnover, a crucial indicator of the market, stood at Tk 12.08 billion on the country's premier bourse, in a further buck by 24 per cent over the previous day's tally of Tk 9.72 billion.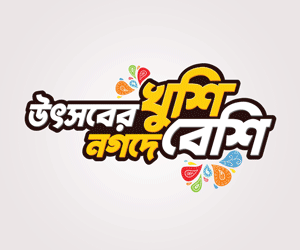 It was the highest single-day turnover since February 16, 2022, when turnover totalled Tk 12.13 billion.
Along with rising turnover, DSEX, the key index of the DSE, went up by 28.66 points or 0.42 per cent to settle at 6,698.
Two other indices also closed higher. The DSE Shariah Index (DSES) rose 6.71 points to close at 1,454 and the DSE 30 Index, comprising blue chips, saw a fractional gain of 0.14 point to finish at 2,449.
Market analysts said stocks extended rally as institutional investors became active and small investors rebalance their portfolios based on the latest earnings declarations.
Of the 380 issues traded, 242 advanced, 77 declined and 61 remained unchanged on the DSE trading floor.
Fortune Shoes was the most-traded stock with shares worth Tk 644 million changing hands, followed by JMI Hospital Requisite Manufacturing (Tk 484 million), IPDC Finance (Tk 483 million), Orion Pharma (Tk 448 million) and Shinepukur Ceramics (Tk 355 million).
ACI Formulations was the top gainer, posting a 9.99 per cent gain while Imam Button was the worst loser, losing 4.92 per cent.
The Chittagong Stock Exchange (CSE) also ended higher with the CSE All Share Price Index – CASPI –gaining 44 to settle at 19,639 and the Selective Categories Index – CSCX – advancing 26 points to close at 11,783.
Of the issues traded, 178 advanced, 92 declined, and 32 issues remained unchanged on the CSE.
The port city's bourse traded 10.97 million shares and mutual fund units with a turnover value worth Tk 318 million.