The initial public offering (IPO) subscription period of Kattali Textile will start on Tuesday (August 28), according to DSE website.
Applicants will be able to apply for the IPO subscription until September 13.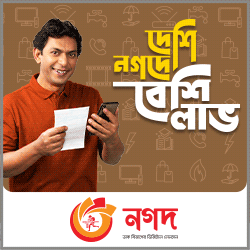 The company will raise capital worth Tk 340 million (34 crore) by offloading 34 million shares at an offer price of Tk 10 each.
The Bangladesh Securities and Exchange Commission (BSEC) approved the company's IPO proposal on June 26.
The company will go public under the fixed price method.
A market lot comprises 500 shares and an investor needs Tk 5,000 per lot to apply for the IPO.
The required amount of foreign currency per lot for NRBs (non-resident Bangladeshis) and foreign applicants is US$ 60.25 or GBP 46.08 or EUR 51.96, according to the Dhaka Stock Exchange (DSE).
The proceeds from the IPO subscriptions of Kattali Textile will be utilised to construct its factory building and employees' dormitory, purchase machinery for an extended unit, install electric transformers and generators, repay bank loans and bear IPO expenses.
As per the financial statement for the year ended on June 30, 2017, the company's net asset value (NAV), without revaluation, is Tk 20.48 per share. The earning per share (EPS) is Tk 1.98.
The NRB Equity Management is acting as the issue manager for the company's IPO.
Kattali Textile is a production unit of Asian Group, established in 2002 with the aim to cater to the demand from the world-class buyers.
So, the facilities of the company comply with all the latest requirements-structural, environmental, social and ethical standards, according to the company's website.