Dhaka Stock Exchange (DSE) closed Monday's session with a moderate loss both in broad index and turnover value as most of the major sectors saw price correction.
The premier bourse DSE started the day's session with a positive note and the DSE broad index DSEX exhibited ups and downs for one and a half hour as shaky investors were active from both sides of trading fence.
Soon later, the DSEX went down sharply as many investors exerted selling pressure in major sectors and the index continued its declining trend till closure.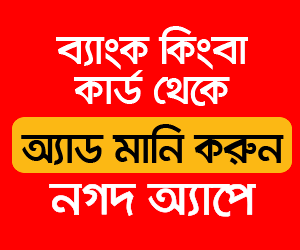 At the end of the session, the core index settled at 7022.29 with a loss of 0.89 per cent or 63.37 points.
Shariah based index DSES declined 0.29 per cent or 4.29 points to close at 1470.97.
DS30 index comprising blue chip securities went down 0.62 per cent or 16.85 points to close at 2666.99.
"Equity indices on the Dhaka bourse witnessed consecutive downward trends mainly due to price fall in large-cap bank securities as investors booked profit in the charged-up bank shares," said the EBL Securities.
Of 359 issues traded, 106 advanced, 214 declined and 39 were unchanged on Monday on the premier bourse DSE.
The DSE posted a turnover of Tk 12.26 billion which was 31.36 per cent less than the turnover of previous session.
Of total turnover, Tk 678 million came from transactions executed in block board.
According to a market review of International Leasing Securities, the DSE declined sharply as shaky investors continued their selling binge in major sectors.
Of the major sectors which saw price correction, bank declined 2.9 per cent, financial institutions 1.7 per cent, engineering 0.3 per cent, and mutual fund 1.1 per cent.
Of the sectors which witnessed price appreciation, fuel & power advanced 0.2 per cent, general insurance 0.3 per cent, telecommunication 0.2 per cent and textile 0.4 per cent.
Investors' participation was mostly concentrated on banking sector which captured 43.8 per cent of market turnover followed by textile 11.2 per cent, pharmaceuticals & chemicals 6.6 per cent, financial institutions 5.2 per cent, and food & allied 3.8 per cent.
One Bank topped the scrip wise turnover chart with a value of Tk 1.42 billion followed by IFIC Bank Tk 683 million, NRB Commercial Bank Tk 531 million, First Security Islami Bank Tk 465 million and Fortune Shoes Tk 398 million.
Of large cap companies whose share prices advanced, the share price of Grameenphone rose 0.03 per cent, MJL Bangladesh 0.69 per cent and Robi Axiata 0.52 per cent.
Of other large cap companies which saw price correction, the share price of British American Tobacco Bangladesh Company declined 1.98 per cent and Renata 0.22 per cent.
Sena Kalyan Insurance Company was the number one gainer with a rise of 9.96 per cent to close at Tk 30.90 each.
Kohinoor Chemicals Company was the worst loser after declining 13.24 per cent to close at Tk 415.30 each.
CASPI, benchmark index of Chittagong Stock Exchange (CSE), on Monday declined 0.77 per cent or 160.29 points to close at 20559.
Of 287 issues traded, 99 advanced, 161 declined and 27 were unchanged and the port-city bourse posted a turnover of Tk 429.93 million on Monday.