The initial public offering (IPO) of Meghna Insurance Company will open for subscription on May 11, aiming to raise Tk 160 million from the capital market.
Investors can make the IPO subscription through the electronic subscription system of the stock exchanges and the issue will close on May 18, according to a disclosure posted on the Dhaka Stock Exchange website.
The stock market regulator -- Bangladesh Securities and Exchange Commission (BSEC) -- approved the company's IPO proposal on March 1 last under the fixed price method.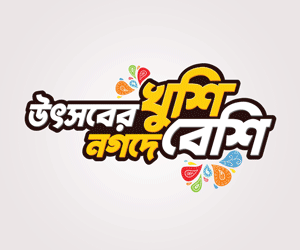 As per the regulatory approval, the insurer will issue 16 million ordinary shares at an offer price of Tk 10 per share.
Minimum and maximum amount allowed for subscription for the general public is Tk 10,000.
The company will utilise the fund for investment in fixed deposits (Tk 95.25 million), investment in the capital market (Tk 32 million), and investment in Treasury bond (Tk 24 million), along with catering the IPO expenses (Tk 8.75 million).
The company has reported its net asset value (NAV) of Tk 16.41 (without revaluation) as per the audited financial statement for the year ended on March 31, 2021.
The earnings per share (EPS) was Tk 1.83 for a three-month period that ended on March 31, 2021 while the weighted average EPS of the last five years was Tk 0.56.
The company's pre-IPO paid-up capital is Tk 240 million, while the authorised capital is Tk 1.0 billion.
Asian Tiger Capital Partners, Prime Bank Investment and UCB Investment are jointly working as issue managers of Meghna Insurance's IPO.
As per the BSEC condition, the company will not be allowed to recommend any dividend before its listing on the bourses.
Principal activities of Meghna Insurance, incorporated in 1996, are to carry on all kinds of insurance, guarantee and indemnity business other than life insurance business.
Currently, 53 insurance companies -- life and non-life -- are listed on the capital market.