Majority of the mutual funds (MFs) declared lower dividends for their unit holders for the fiscal year 2017-18 due to the bearish trend in the secondary market.
The trustee committees of 32 MFs, out of 37, have so far declared dividends. Of them, 17 announced lower dividends for the FY 2017-18 compared to the previous FY while eight higher, six similar and one zero dividend.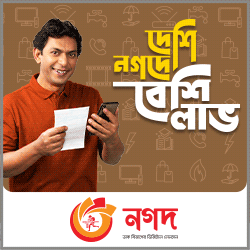 A mutual fund is a professionally managed investment scheme that pools money from many individuals and invests them in stocks, bonds and short-term money market instruments.
Investors are effectively unit holders in the fund, proportionately to their investment. The closed-end funds must be liquidated within a certain timeframe.
Stock analysts blamed lack of professionalism and integrity in managing the funds for the sorry state of the mutual fund sector.
The performance of many mutual funds was not lucrative also as the net asset value (NAV) at market price of most of these funds was lower than the NAV at cost price, said an analyst.
The NAV of a mutual fund shows its ability to give dividends to the unit holders. When the NAV rises above the face value, the fund is able to give out dividends.
"The lower dividend by the mutual funds was expected as their NAV dropped below the face value," said a leading stockbroker.
Of the 37 closed-end funds on the premier bourse, 31 were trading below their face values at present, according to data from the Dhaka Stock Exchange (DSE).
The information that many of the mutual fund managers publish is not reliable as it is not audited, said the analyst, adding that there is a lack of investors' confidence on the fund managers.
The bearish market trend in the secondary market also affected the mutual fund sector, he said.
Shahidul Islam, chief executive officer of VIPB Asset Management Company, said the EPU of many MFs declined marginally because of unstable market situation.
"The market was comparatively stable till June 30, 2017. Later, the market exhibited instability and subsequently the EPU of MFs declined for the year ended on June 30, 2018," he told the FE.
Between July 1 and June 28, the core index of the DSE fell by 4.44 per cent or 251 points, ending the fiscal year at 5,405.
The daily average turnover, another important gauge, stood at Tk 6.46 billion in the last fiscal year, down 14.43 per cent from the previous fiscal.