Salvo Chemical Industry, a listed company, posted a whopping 493 per cent increase in its earnings per share (EPS) year-on-year in nine months of the current fiscal year amid rising sales.
In a filing with Dhaka Stock Exchange (DSE) Tuesday, the company said its earnings per share (EPS) increased to Tk 2.49 for July 2021-March 2022, up by 493 per cent, from Tk 0.42 in the corresponding period.
The chemical producer's EPS for the three months for January-March 2022 quarter also soared 850 per cent to Tk 1.14, from Tk 0.12 for the same quarter of the previous year.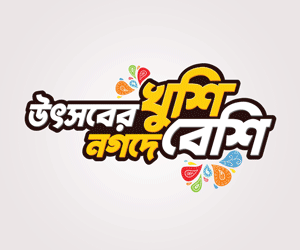 Following the news, the company's stock price rose 4.30 per cent to close at Tk 65.50 on Tuesday. Its share price jumped 22 per cent in the past one month in the falling market.
The company has achieved such impressive growth in earnings as total sales increased significantly due to huge demand of its products and high price rate in the local market, said the company.
Incorporated in 2002, Salvo Chemical is producing basic industrial chemicals. Mainly the company is engaged to manufacture Sulphuric Acid and battery grade water. The company has also captured the bulk chemical market of the country.
Non-operating income increased during the period significantly, according to the company.
"Therefore, sales, gross profit, net profit and EPS of the company have increased compared to the same period of the previous year," the company said in the disclosure.
The company's net operating cash flow per share (NOCFPS) also rose to Tk 3.46 for July 2021-March 2022 as against Tk 1.30 for July 2020-March 2021.
The net asset value (NAV) per share was Tk 14.99 as on March 31, 2022 and Tk 12.69 as on June 30, 2021.
The net operating cash flow per share increased due to increase of sales and collection from customers and cash received from other than operating income increase during the period under review, it said.
The company has further informed that full production of its corn starch unit resumed from Monday after having successful trial production.
The company's authorised capital is Tk 650.23 million and paid-up capital is Tk 1.50 billion while total number of securities is 65.02 million.
Sponsor-directors own 25.18 per cent stake in the company far below from the mandatory shareholding, while institutional investors 6.50 per cent and the general public 68.32 per cent as on April 30, 2022, the DSE data showed.
Listed in 2011, the 'B' category company disbursed only 2.0 per cent cash dividend for the year ended on June 30, 2021. In 2020, it provided a 1.0 per cent cash dividend.