Stocks dropped further on Thursday following a statement from the Bangladesh Bank, saying no decisions were taken at Tuesday's meeting between the central bank and securities regulator.
Following the news, DSEX, the prime index of the Dhaka Stock Exchange (DSE), tumbled 76.13 points within the first 30 minutes of trading.
However, the index is recovering as the session progresses. The DSEX lost 16.98 points or 0.24 per cent to 6,830 points after the first hour of trading when the report was filed at 11:00am.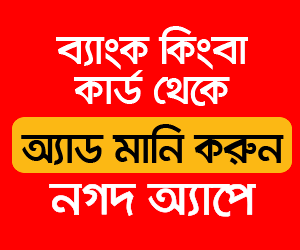 Earlier, DSEX jumped over 143 points on Wednesday as the BSEC Commissioner Dr Shaikh Shamsuddin Ahmed told reporters on Tuesday after a meeting that the central bank had agreed upon the stock market regulator's proposals regarding banks' capital market investment and some other issues.
However, the Bangladesh Bank has denied statements made by a Bangladesh Securities and Exchange Commission (BSEC) representative to the media regarding the outcome of a recent meeting between the two regulatory bodies.
In a press statement on Wednesday, the Bangladesh Bank said no such decisions were made in the meeting with the BSEC.
The contradictory statements have further increased the ongoing policy tussle which eroded investors' confidence, according to a stockbroker.
Turnover, another important indicator of the market, stood at Tk 2.94 billion within the first hour of trading.
Of the issues traded till then, 111 advanced, 168 declined and 74 remained unchanged on the DSE trading floor till then.
ONE Bank was the most traded stock till then with shares worth Tk 362 million changing hands, closely followed by First Security Islami Bank, Beximco, Sena Kalayan Insurance and Sonali Papers.
The Chittagong Stock Exchange also saw a downward trend till then with its All Shares Price Index (CASPI)—losing 137 points to stand at 19,860 while the Selective Categories Index – CSCX shedding 83 points to reach at 11,940, also at 11:00 am.
Of the issues traded till then 16 advanced, 54 declined and 17 remained unchanged with Tk 77 million in turnover.