Stocks witnessed yet another massive fall on Tuesday, after a single-day break, due to a confidence crisis among investors.
DSEX, the prime index of the Dhaka Stock Exchange (DSE), plunged 92.25 points or 1.35 per cent to settle at 6,703, which is the lowest in nearly four months since August 12 this year.
DSEX eroded more than 664 points or 9.01 per cent since reaching its recent peak at 7,367 points on October 10 this year.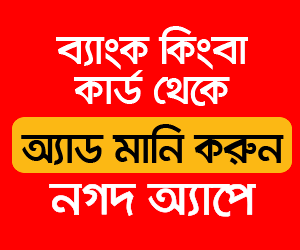 Turnover, a crucial indicator of the market, however, jumped to Tk 11.46 billion, which was 62 per cent higher than the previous day's seven-month lowest turnover of Tk 7.08 billion.
Market analysts said stocks failed to maintain the previous day's rising trend as investors dumped their holdings from major sectors stocks due to a confidence crisis.
Most of the investors opted for selling shares amid growing tension over a new coronavirus variant, according to a stockbroker.
Two other indices also ended sharply lower with the DSE 30 Index, comprising blue chips, losing 51.10 points to finish at 2,516 and the DSE Shariah Index (DSES) plunged 25.32 points to close at 1,405.
The top negative index contributors were Grameenphone, Beximco, Walton, Square Pharma, Beximco Pharma, BATBC, and Robi. These seven stocks jointly contributed to the nearly 60 point fall of DSEX, according to amarstock.com.
More than 71 per cent of traded issues lost their price, as out of 371 issues traded, 266 declined, 65 advanced and 40 remained unchanged on the DSE trading floor.
ONE Bank was the most traded stock with shares worth Tk 1.90 billion changing hands, followed by Beximco (Tk 985 million), Beximco Pharma (Tk 491 million), IFIC Bank (Tk 391 million), and Paramount Textile (390 million).
Orion Infusion was the highest gainer, gaining 9.93 per cent while Aramit Cement was the day's worst loser, losing 9.89 per cent.
The Chittagong Stock Exchange (CSE) also ended sharply lower with the CSE All Share Price Index – CASPI –plunging 262 points to settle at 19,614 and the Selective Categories Index – CSCX, shedding 159 points to close at 11,790.
Of the issues traded, 188 declined, 63 advanced and 27 remained unchanged on the CSE.
The port city's bourse traded 16.09 million shares and mutual fund units with a turnover value of Tk 502 million.