The trading at Dhaka bourse resumed at 12.30 pm on Sunday as the exchange resolved the technical glitch that halted trading from 11.09 am to 12.30 pm, officials said.
Today's trading, however, will be continued till 3.30 pm.
The managing director of Dhaka Stock Exchange (DSE) Abdul Matin Patwary said trading came to a halt at 11.09 due to a technical problem found in matching engines.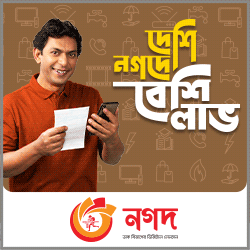 "Correlated supports were not found due to a technical glitch in matching engines," Mr Patwary said.
"We, however, gave extended trading hours till 3.30 pm as trading remained halted due to a technical glitch," he said.
After resuming the trading, DSEX, the broad index of DSE, stood at 6314 points with a rise of 7.23 points or 0.12 per cent at 12.43 pm.