Dhaka bourse closed Sunday's session with a marginal loss in broad index as major sectors lost prices amid investors' mixed approach.
Dhaka Stock Exchange (DSE), however, saw a rise in turnover riding on banking sector which witnessed significant participation from investors.
Of 20 top turnover leaders, 11 were banks which posted turnover values ranging between Tk 226 million and Tk 904 million.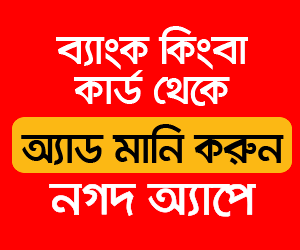 Following investors' increased participation, the banking sector solely contributed 43.5 per cent in market turnover featured by the DSE.
Of the banks, IFIC Bank had the highest contribution of Tk 904 million in market turnover featured by the DSE.
The market opened the Sunday's session positively but soon later the DSE broad index DSEX failed to sustain and displayed see-saw movement till closure.
At the end of the session, the core index closed at 7085.67 with a loss of 0.08 per cent or 6.14 points.
The shariah based index DSES declined 0.34 per cent or 5.05 points to close at 1475.27.
DS30 index comprising blue chip securities went down by 0.41 per cent or 11.10 points to close at 2683.84.
Of 359 issues traded, 117 advanced, 227 declined and 15 were unchanged on Sunday.
The DSE posted a turnover of Tk 17.86 billion which was 22.25 per cent higher than the turnover of previous session.
Of total turnover, Tk 325 million came from transactions executed in block board.
According to a market review of EBL Securities, Dhaka bourse managed to end flat in a sell-dominant session, buoyed by considerable participation in large cap banks.
It said investors showed interest on the shares of banks considering their price levels.
Investors' participation was concentrated in textile sector which grabbed 8.3 per cent in market turnover followed by pharmaceuticals & chemicals 7.7 per cent, and financial institutions 5.4 per cent.
Of the sectors which saw price appreciation, banking issues advanced 2.2 per cent, miscellaneous 7.8 per cent, food & allied 1.2 per cent, mutual fund 1.8 per cent, and travel & leisure 3.1 per cent.
Of the sectors which witnessed price correction, pharmaceuticals & chemicals declined 0.4 per cent, telecommunication 0.2 per cent, fuel & power 0.8 per cent, general insurance 1.8 per cent, and life insurance 3.2 per cent.
Beximco topped the scrip wise turnover chart with a value of Tk 1.27 billion followed by IFIC Bank Tk 904 million, One Bank Tk 858 million, First Security Islami Bank Tk 839 million and NCC Bank Tk 593 million.
According to another market review of International Leasing Securities, DSE slipped into red zone as cautious investors involved in quick profit booking on sector specific stocks during last hour of the session.
"Banking sector saw the remarkably high participation from investors who are injecting fresh funds in the market," said the International Leasing Securities.
AMCE Pesticides was the number one gainer with a rise of 10 per cent to close at Tk 17.60 each.
ACI was the worst loser after declining 11.43 per cent to close at Tk 297.40 each.
CASPI, benchmark index of Chittagong Stock Exchange (CSE), declined 0.01 per cent or 3.82 points to close at Tk 20719.30 points.
Of 278 issues traded, 95 advanced, 175 declined and 8 were unchanged and the port-city bourse posted a turnover of Tk 718.45 million on Sunday.