Stocks extended the losing streak for the second straight week to Thursday as nervous investors continued their selling spree amid concerns over the country's macroeconomic situation.
This week featured five trading days as usual -- the first two days saw a modest gain but the stocks fell sharply in the last three sessions amid economic worries.
Week on week, the benchmark DSEX index of Dhaka Stock Exchange (DSE), slid 90.20 points or 1.36 per cent to settle at 6,565. DSEX lost about 97 points in the past two straight weeks.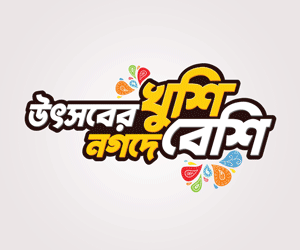 Two other indices also ended lower. The DS30 index, comprising blue chips, fell 53.85 points to finish at 2,406 and the DSE Shariah Index (DSES) shed 14.81 points to close at 1,432.
Market analysts said fear of possible bank interest hike and the global commodity price instability coupled with Sri Lanka's economic and political crisis hit investor sentiment hard.
The investors feared that the central bank may increase the lending and deposit rates to fight the rising inflation, which may lead to liquidity shortage in the capital market, said a merchant banker.
The recent edible oil price hike and Sri Lanka's economic and political crisis also have a negative impact on the investor confidence, he said.
He noted that some western countries have warned that their economies may fall into recession, which is cause for concern among local investors as these countries are major export destinations for Bangladesh.
However, he said, the country's economic situation is not much of a worry till now as Bangladesh's export earnings are still very impressive.
Bangladesh's export earnings soared 51.18 per cent year-on-year to $4.73 billion in April, as per data of the Export Promotion Bureau.
"Stocks plunged further on investors' worries as the global economic outlook made them nervous to exert sell-pressure on the bourse," said EBL Securities.
Local currency depreciation, imbalance in current account balance, price hike of essentials and expectation of restrictive economic policies prompted investors to offload shares, said the stockbroker.
"Economic policies to be determined by the regulatory bodies in the coming weeks will be crucial in influencing market movement".
Amid the global economic turmoil owing to commodity market volatility and price increases for essentials most investors adopted a conservative approach and opted to sell off stocks in order to avoid any significant correction, said International Leasing Securities.
A rise in imports, imbalance in current account balance, shortage of dollars and rise in business cost have become major concerns for investors, according to a leading broker.
The media reported that Bangladesh's current-account deficit hits an 'all-time high' at $14.07 billion as widening trade gap coupled with lower remittance receipts affects the macroeconomic balance.
Besides, Bangladesh Bank last week tightened the letter of credit (LC) rules, doubling the margin for all imports, excluding some essentials, to ease import-payment pressure on the economy.
The week's total turnover, however, rose to Tk 53.98 billion on the prime bourse as against Tk 40.58 billion in the week before as big investors were on selling binge.
The daily turnover averaged out at Tk 10.79 billion, up 33 per cent from the previous week's average of Tk 8.11 billion.
Market capitalisation of the DSE also fell 1.11 per cent to Tk 5,310 billion on Thursday, down from Tk 5,369 billion in the week before.
Of the 385 issued traded, 227 declined, 123 advanced and 35 issues remained unchanged on the DSE trading floor during the week.
JMI Hospital Requisite Manufacturing was the most-traded stock with shares worth Tk 2.30 billion changing hands, followed by Beximco, ACI Formulations, Shinepukur Ceramics and IDPC Finance.
Shinepukur Ceramics was the week's top gainer, posting a 52 per cent gain in the falling market, while Gemini Sea Food was the worst loser, shedding 17.43 per cent.
The Chittagong Stock Exchange (CSE) also ended lower with the CSE All Share Price Index (CASPI) shedding 241 points to settle at 19,248 and its Selective Categories Index (CSCX) losing 143 points to close the week at 11,550.
Of the issues traded, 183 declined, 148 advanced and 22 issues remained unchanged on the CSE trading floor.
The port-city bourse traded 57.30 million shares and mutual fund units with turnover value of Tk 1.67 billion.