Experts in a webinar on Wednesday put thrust on digitising the stock market trading for the greater interest of the investors.
They said technology is important for three reasons: it speeds up the work, reduces the cost and brings stakeholders together.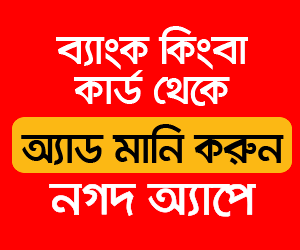 Chittagong Stock Exchange (CSE) arranged the webinar titled "Necessity of Digitisation in the Capital Market on Current Pandemic Situation'' as part of observing Investors Week.
There is no alternative to adopting technology to ensure transparency and good governance in the capital market so the capital market in Bangladesh must be digitised, said Bangladesh Securities and Exchange Commission (BSEC) Commissioner Dr Shaikh Shamsuddin Ahmed.
The BSEC Commissioner said an international consultant on IT will be appointed soon to help digitise the stock trading and other related functions of the BSEC.
"Covid-19 has made the importance of technology clear and we need it now more than ever before," he said, adding, "Many sectors have been affected by this pandemic, but the technology has been advancing gradually."
The BSEC commissioner also said the securities regulator has taken many steps relying on technology to develop the capital market since the Covid-19 pandemic started. This proves that digitised stock exchanges can bring benefits to teeming millions.
"We have arranged a system so that companies can hold annual general meetings, extraordinary general meetings, board meetings and submit reports through online. This has reduced the cost and time," he added.
He further said the primary goal of the commission is to make activities at stock market easier for people. Therefore, every function of the stock exchange will be digitised and the commission is working on this, he added.
At the programme, CSE Chairman Asif Ibrahim said unlike in other capital markets across the world, most of the investors in the capital market of Bangladesh are retail investors. Programmes like Wednesday's webinar can have a huge impact on the investors, he added.
He said, "Our stock exchange remained closed for 66 days during the countrywide shutdown. If our capital market was digitised, we would not have to close it."
The keynote speaker at the webinar, SM Sohrab Uddin, professor at Chittagong University, evoked the overall state of digitisation in the global capital market and discussed the use, necessity and importance of digitisation in the post-pandemic Bangladesh.
Stock market expert Professor Abu Ahmed said the arrival of anything new in our market has always been hampered, but the digitisation is now a demand of the time and it will be done overcoming all obstacles.
He also emphasised the importance of listing various multinational companies in the market.
-rmc/