IDLC Finance Ltd. will provide loan to the customers of Easy Build, a retail chain of building materials of RFL Group, for constructing their houses and purchasing building materials, says a statement.
Uzma Chowdhury, Director (Corporate Finance) of PRAN-RFL Group, and Jamal Uddin, Deputy Managing Director, IDLC Finance Limited, signed an agreement in this connection on behalf of their respective organisations at the head office of IDLC on Wednesday.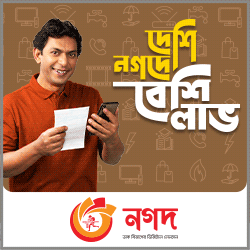 Uzma Chowdhury said, "Easy Build is exhibiting building materials in seven categories, including water and gas supply, kitchen, safety and security, construction, electrical and sanitary. Customers who need loan facilities for making their house can come to our outlet and we will help them to get loan through IDLC."
Jamal Uddin said, "IDLC is offering attractive home loan to the interested people."