Asian shares eked out small gains on Tuesday as expectations that Beijing will maintain support for its economy ahead of a key congress supported Chinese stocks and metals prices, but worries about North Korea kept many investors on edge.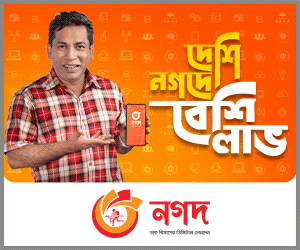 European shares were expected to rise slightly after a slide on Monday. Spread betters see Germany's DAX .GDAXI and France's CAC .FCHI gaining 0.3 per cent and Britain's FTSE .FTSE 0.1 per cent.
But Wall Street looked set to open slightly softer after a long holiday weekend during which Pyongyang triggered its most powerful nuclear test yet. S&P500 mini futures ESc1, which had slid on Monday, last stood at 2,469, 0.2 per cent below Friday's close.
MSCI's index of Asia-Pacific shares outside Japan .MIAPJ0000PUS was up 0.2 per cent thanks to gains in Chinese shares, though many markets were in the red.
Japan's Nikkei .N225 fell 0.6 per cent on fears that more provocation from North Korea is possible. Media said the North appeared to be preparing for further ballistic missile tests.
The White House said on Monday that "all options to address the North Korean threat are on the table" while US Ambassador to the United Nations Nikki Haley urged the 15-member UN Security Council to impose the "strongest possible" sanctions to deter Pyongyang.
"It's not clear whether diplomacy can solve this problem given it has failed for the last 25 years," said Norihiro Fujito, senior investment strategist at Mitsubishi UFJ Morgan Stanley Securities.
"But the US doesn't seem to be ready for a military action soon, either. So we are likely to see continued stalemate, which will keep a tab on share prices."
Fears about North Korea kept safe-haven assets in demand, with gold XAU= rising 0.1 per cent to $1,336 per ounce, after having hit a 11-month high of $1,339.8 on Monday.
In the currency market, the yen, which usually gains on risk aversion due to Japan's net creditor nation status, gained 0.4 per cent to 109.32 yen to the dollar JPY=, near Monday's high of 109.22 yen.
The euro EUR= slightly extended its gains to trade at $1.1905.
But it kept some distance from a 2-1/2-year high of $1.2070 EUR= hit last week on rising expectations that a stronger euro could slow the European Central Bank's (ECB) plans to rein in its bond-buying stimulus scheme.
The Chinese yuan hit a near 16-month high of 6.515 per dollar CNY=CFXS. It has gained 2.0 per cent in less than two weeks, a sizable move for the pair, in response to dollar weakness and a series of stronger midpoints set by the central bank.
The Shanghai composite index .SSEC of mainland Chinese shares hit its highest levels since January 2016, due to solid economic and earnings growth in China in recent months and expectations that Beijing will not tolerate any disruptions ahead of a key Communist Party Congress in mid-October.
Such expectations also helped to lift copper CMCU3 to a near three-year of $6,944.5 per tonne. It last stood at $6,933, up 0.2 percent on the day.
The prices of steel and iron ore have rallied in recent weeks.
But some analysts say profit-taking in base metals could start soon.
"Now that Beijing fixed its schedule on the national congress, it may no longer accelerate infrastructure spending," said Tatsufumi Okoshi, senior economist at Nomura Securities.
"We should be mindful of the possibility that iron ores, steel and other non-ferrous metals will peak out soon."
US crude oil prices edged higher while US gasoline prices slumped to pre-Hurricane Harvey levels, as oil refineries and pipelines in the US Gulf Coast slowly resumed activity, easing supply concerns.
US West Texas Intermediate (WTI) crude futures CLc1 ticked up 0.2 per cent to trade at $47.38 per barrel.
The return of US refineries ended a spike in gasoline prices as initial fears of a serious supply crunch faded.
US gasoline futures RBc1 dropped 4.1 per cent from their last close, to $1.67 per gallon, down from $2.17 touched on Aug 31 and back to levels last seen before Harvey hit the US Gulf coast and its large refining industry.
Elsewhere, bitcoin BTC=BTSP dropped further from Saturday's all-time high of $4,979.9 to trade at $4,012 after China on Monday banned the practice of raising funds through launches of token-based digital currencies, or so-called initial coin offerings (ICO).